December 7, 2017
It's a great time to be a Wildcat
Submitted by President Richard Myers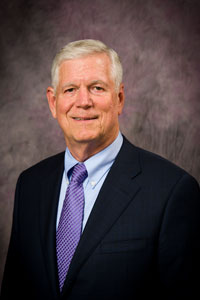 Season's greetings, K-Staters,
As the end of our semester approaches, there are many reasons to be thankful and celebrate. Starting tomorrow, more than 1,500 students earn degrees from Kansas State University, marking a major milestone in their lives. Congratulations to our students and all who worked hard to support them!
Collectively, we had many accomplishments this semester, and one of the most meaningful was our Nov. 14 KSUnite walk, event and following conversations. How rewarding to see the community address serious concerns in a thoughtful, productive manner. We enter the holidays with a deeper appreciation for what diversity and inclusion bring to our family. Let us continue to reflect, educate and act on what we've learned.
In early December, we welcomed our new associate vice president for student life for diversity and multicultural student affairs, Adrian Rodriguez. He will soon be joined by our new chief diversity and inclusion officer. These two positions will help the university prepare the next generation of Wildcats for global citizenry.
As the second semester begins, we will observe the 50th anniversary of the historic speech at K-State by Martin Luther King Jr. shortly before his assassination. We are planning some special events and celebrations; please stay tuned for upcoming announcements about this celebration. This event will mark the beginning of a semester filled with activities designed to build upon the momentum generated by KSUnite.
We have plans to conduct important work in the semester that lies ahead. Essential searches will be conducted, including for our provost and chief academic officer. We will refresh our K-State 2025 strategic plan. Our focus on strategic enrollment will be supported by a consulting firm, which will be named shortly. And, many of us will be working on our budget modernization project. Again, there will be more communication on these strategic issues after the first of the year.
This holiday season, let us celebrate who we are, where we have been and what lies ahead. It's a great time to be a Wildcat.
Go Cats!
Richard B. Myers
President
Kansas State University