December 12, 2017
K-State professor co-edits book on intellectual and developmental disabilities
Submitted by College of Human Ecology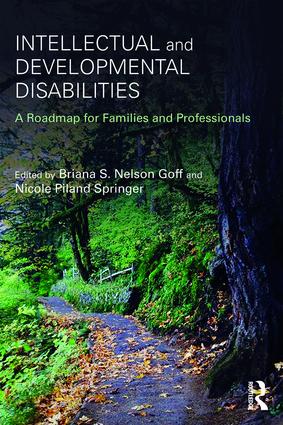 Briana S. Nelson Goff, professor in the School of Family Studies and Human Services, recently published the book "Intellectual and Developmental Disabilities: A Roadmap for Families and Professionals." Her co-editor is Nicole Piland Springer, Texas Tech University.
Published by Routledge, "Intellectual and Developmental Disabilities" provides a unique contribution not currently available in the professional literature by addressing the experiences and perspectives of families living with or raising a child with a disability. Designed for family therapists, social workers, and other helping professionals, it provides empirically-based, practical information for working with families experiencing intellectual and developmental disabilities of a loved one. The book also provides important information for navigating the various professional systems of care with which these families interface: health care providers, early childhood intervention teams, educational systems, the legal system and financial planners.
Since 2010, Nelson Goff and Piland Springer have conducted research, workshops and educational programs at their universities, collaborating on a national research study on the positive aspects of having a child with Down syndrome titled, "My Kid Has More Chromosomes than Yours!: The Journey to Hope and Resilience in Parenting a Child with Down Syndrome." They have worked together on this national study on parenting children with Down syndrome, which is both a personal and professional endeavor.