October 6, 2017
Management Professor Diane Swanson publishes book chapter on socially responsible leadership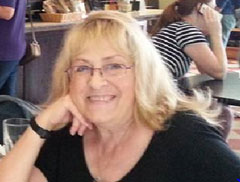 Diane Swanson, professor of management, has published a chapter titled "The Restorative Potential of Discovery Leadership." She published this chapter this fall, by invitation, in the book "Radical Thoughts on Ethical Leadership," a volume in "Ethics in Practice."
The publishers of this volume assert that this book "provides contributions from established scholars with fresh perspectives on ethical leadership, including theoretical perspectives that are founded on unconventional approaches or radical outside the box ideas."
In this chapter, Swanson explores some perceptual dissociations common to the modern era and identifies their relevance to leadership for corporate social responsibility. Her thesis is that a myopic, dissociative mindset at the helm of corporate life has thwarted the potential for corporate social responsibility. As a remedy, she proposes the alternative of an associative mindset aimed at ameliorating the schisms of dissociation so that a sense of connectivity and shared participation that once marked human consciousness can be restored and harnessed in a quest for business to serve the greater good.
This chapter was a precursor to Swanson's new book "CSR Discovery Leadership: Society, Science, and Shared Value Consciousness," published by Palgrave Macmillan and Springer, also in fall 2017.