April 28, 2017
Yelich Biniecki receives College of Education's first ERASMUS+ grant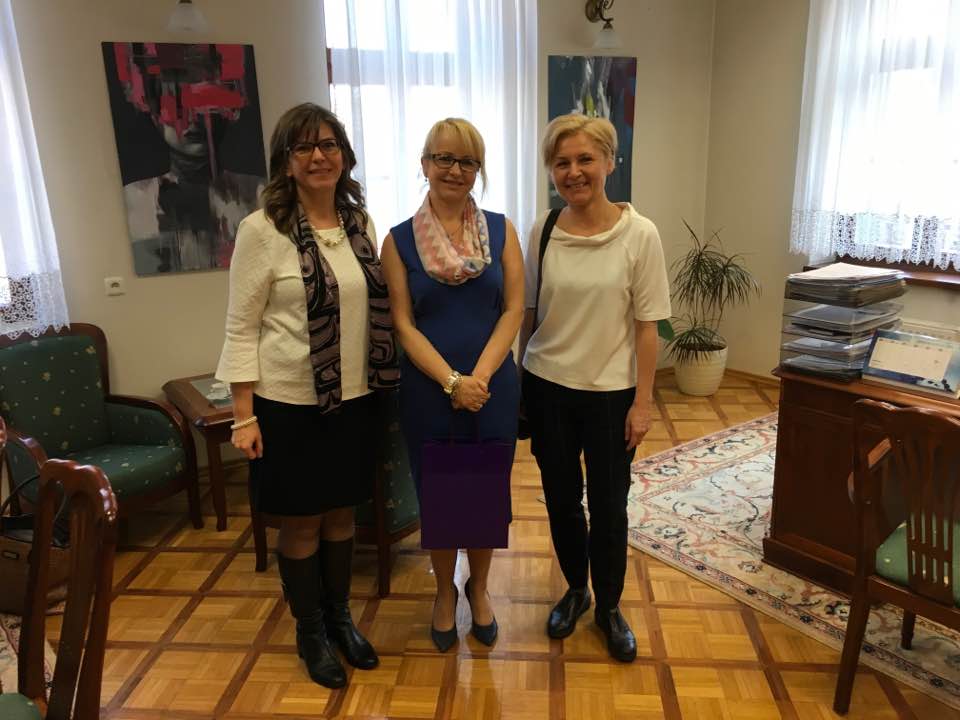 Susan Yelich Biniecki, assistant professor of educational leadership in the adult education program, became the first faculty member in the College of Education to receive a grant from the European Commission when she provided lectures and workshops at the University of Opole in Poland in March.
The European Region Action Scheme for the Mobility of University Students, or ERASMUS, program was formally adopted in 1987 with the goal of encouraging students in the European Union to seek international experiences. The EU has invested billions in the program and has expanded to offer experiences to students and faculty outside of the EU. Yelich Biniecki's exchange was coordinated through the University of Opole, Poland and the College of Education's educational leadership department with support from K-State's Office of International Programs.
More specifically, Yelich Biniecki received an ERASMUS+ grant, which included mobility funds so she and colleague Marzanna Pogorzelska, a faculty member at the University of Opole, could provide lectures and workshops as well as learn about educational programs at each other's institutions. Pogorzelska presented at K-State in February when she lectured in undergraduate and graduate classes and met with faculty in the College of Education and leadership studies.
"I was impressed by the spirit of integrity of the whole university," Pogorzelska said.
While at the University of Opole in March, Yelich Biniecki lectured and conducted a workshop for international graduate students on social capital in education. She also presented a session on microaggressions for the university and another about publishing scholarly articles for faculty.
"The faculty were very interested in learning how to publish scholarly articles in U.S. journals because the process is often quite different in Europe," she said. "My workshop outlined practical guidelines to support them in their efforts."
Yelich Biniecki stated that one of the important outcomes of the exchange is collaborative ideas for research that both she and Pogorzelska gained.
"The ERASMUS program aims to build greater collaboration and encourages faculty mobility, reciprocity, the sharing of ideas, and learning," she said. "Dr. Pogorzelska and I look forward to building research connections in comparative international education as a result of this exchange."