April 27, 2017
Presidential Inauguration of Richard Myers tomorrow in McCain Auditorium
Submitted by Communications and Marketing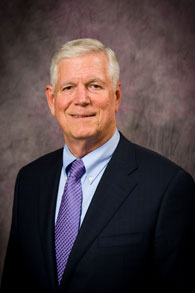 The inauguration of Richard B. Myers as the 14th president of Kansas State University will be at 10 a.m. Friday, April 28, in McCain Auditorium.
A reception will follow on the Anderson lawn.
For those unable to attend, the inauguration will be streamed live online. The video also will be archived on that site.
As a reminder, the university will reserve the A2 parking lot for off-campus inauguration attendees who don't have a regular parking permit. Attendants will be at all entrances to help assist with traffic flow.
K-Staters are invited to share their congratulations to President Myers via the online guestbook. Post a message on your personal Twitter or Instagram account using hashtag #KStatePres14.