April 25, 2017
K-State named to Phi Theta Kappa Transfer Honor Roll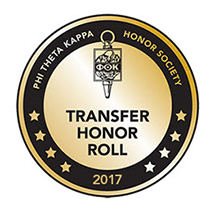 Kansas State University has been recognized as a member of Phi Theta Kappa's Transfer Honor Roll for providing exemplary programs, initiatives and benefits for community college transfer students.
"As a former community college transfer before coming to K-State, I am thrilled by our university's designation to the honor roll," said Pat Bosco, vice president for student life and dean of students. "Helping students meet their educational needs and make a smooth transition to the university is a proud part of K-State's heritage. Our success in helping transfer students connect with and succeed at K-State would not be possible without the strong partnerships we have with our state's community colleges. We will continue striving to provide opportunities and academic support for transfer students, who are a vital part of our K-State community and tradition."
The award identifies four-year colleges and universities that support students' transfer from community colleges through partnerships, academic and support programs, admissions outreach, scholarships and financial aid and student engagement opportunities.
K-State, one of 65 honorees in the nation, was recognized for promoting engagement, collaboration, impact and achievements related to the transfer of community college students.
"With this designation, we hope to connect community college students with institutions who value their unique transfer experience and prioritize their success," said Lynn Tincher-Lader, CEO of Phi Theta Kappa.
Phi Theta Kappa is an international honor society that recognizes students pursuing a two-year degree. Headquartered in Jackson, Mississippi, Phi Theta Kappa has more than 3 million members worldwide and nearly 1,300 chapters in nine nations.