April 20, 2017
Athletic training program receives 2017 Excellence in Assessment Citation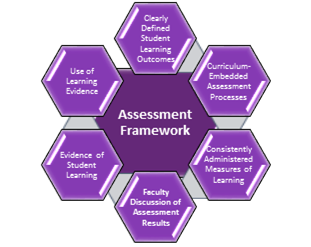 The Office of Assessment has selected the College of Human Ecology's athletic training program for the 2017 Excellence in Assessment Citation. The recognition highlights exemplary assessment processes and practices at K-State.
The Office of Assessment recognizes the athletic training program for its efforts and achievements in the following areas:
Specificity and rigor in critical thinking assessments.
Multiple rounds of assessment that provide feedback for students and document increased levels of achievement. This provides clear evidence that the assessments are instructional rather than purely evaluative.
Assessment tasks that reflect authentic, real-world learning expectations.
Clear benchmark levels of achievement that expose specific needs.
The use of results to guide instructional enhancement.
Well-designed assessment of academic and professional integrity.
Leading the assessment efforts in this program is associate professor Phillip Vardiman. Read more about Vardiman's work online.
To learn more about assessment methods, visit the Office of Assessment's website or Twitter page.