November 30, 2016
K-State's Air Force ROTC offering new program
Submitted by Department of Aerospace Studies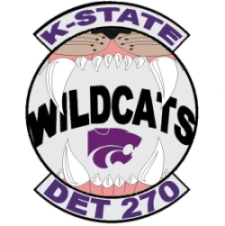 Undergraduate and graduate students who are graduating in spring or summer 2018 now have the opportunity to participate in K-State's Air Force ROTC program and earn a commission as an officer in the U.S. Air Force in just three semesters.
The Air Force offers many exciting career options, a competitive salary and benefits. Due to the needs of the Air Force, the program has been shortened from four years to three semesters. The program is open to students who meet Air Force ROTC entrance requirements.
For more information, contact the K-State Air Force ROTC office at 785-532-6600 or afrotc@k-state.edu, or stop by 108 Gen. Richard B. Myers Hall.