November 22, 2016
Contributions from K-Staters help Housing and Credit Counseling Inc. serve a 22-county region of northeast Kansas
Submitted by Communications and Marketing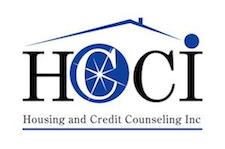 Housing and Credit Counseling Inc., or HCCI, counsels and educates about 7,500 people annually to help them achieve their personal housing and financial goals.
United Way agencies, grants from government sources, local foundations and contributions from corporations and individuals subsidize the $150 homebuyer and rental housing counseling fee.
Help for nonprofit agencies like HCCI can be provided by donating to the United Way campaign. Contributions of any amount are encouraged through HRIS/Employee Self Service so efforts are counted toward the K-State United Way campaign. Please make your pledges by Dec. 8.
HCCI serves a 22-county region of northeast Kansas through offices in Topeka, Manhattan and Lawrence. Counseling also is provided by videoconferencing and phone.
HCCI's counseling and financial literacy education addresses budgeting, credit building, and debt repayment including student loan repayment options. HCCI has an award-winning Homebuyer Counseling and Education Program and approved programs offering down payment assistance for low-income families purchasing homes in Kansas — especially in rural communities.
Learn more about the campaign and how your donation makes a difference at
k-state.edu/unitedway or contact the K-State United Way campaign committee at ksuuw@k-state.edu.
For more information about Konza United Way, visit konzaunitedway.org.