November 22, 2016
Petillo co-chairs action oriented panel on collegiate 'unsafe structures'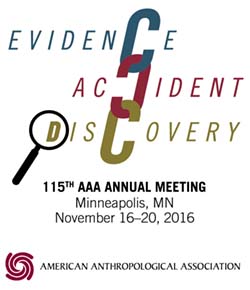 April Petillo, assistant professor of American ethnic studies, was invited to co-chair the panel, "Unsafe Structures: Navigating Guns, Harassment, Rats and Teaching on University Campuses" Nov. 18 at the 115th annual meeting of the American Anthropological Association.
This panel of contingent and junior faculty of color and LGBTQQ faculty sought to expand the conversations about campus safety policies via Title IX, which are usually focused primarily on the experiences of students, especially those who are female or gender nonconforming.
In particular, panel members addressed challenges navigating the physical and social spaces of campus environments from aging buildings and labs, which pose health risks to campus gun carry laws to gendered and sexual bullying in fieldwork teams. Institutional will to address these and other symptoms of "unsafe structures" in spaces of critical inquiry was seen as imperative to ensuring safe and effective environments for all involved in the learning process. The panel and audience strategized ways to engender broad disciplinary and professional association support for developing greater institutional safety improvements across campuses.
Well received among conference offerings, the discussion generated by Petillo's panel is being developed into a proposal to American Anthropological Association administrators as well as an article with suggested policy considerations for campuses across the U.S.