September 23, 2016
K-State students, faculty observe Banned Books Week
Submitted by Sarah McGreer Hoyt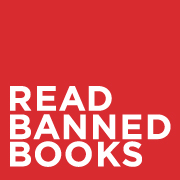 K-State Libraries, Sigma Tau Delta International English Honor Society and the English department are co-sponsoring a series of events Sept. 25-Oct. 1 to recognize Banned Books Week.
"Some people hear the phrase 'banned books week' and think we're celebrating the act of banning books, but nothing could be further from the truth," said Charissa Powell, assistant professor and undergraduate experience librarian at K-State Libraries. "Every fall when the American Library Association hosts Banned Books Week, we collaborate with the English department to create events that celebrate our first amendment rights and the freedom to read."
K-State students, faculty and staff will host a "Read Out," reading aloud from notorious and surprising banned books from noon to 1 p.m. Sept. 26, 27, 29 and 30 in the Free Speech Zone at Bosco Student Plaza. The event is free and open to the public.
Students, faculty and community members also are invited to attend a presentation by five Kansas State Book Network committee members from 3:30-4:30 p.m. Tuesday, Sept. 27, in the Hemisphere Room on Hale Library's fifth floor. The panel — Tara Coleman, K-State Libraries; Jessica Jones, Housing and Dining Services; Abby Knoblach, English department; Mariyah Vaughan, K-State First; and R.J. Youngblood, Academic Assistance Center — will reflect on their role in selecting K-State's annual common book, which all incoming freshmen are asked to read.
K-Staters who can squeeze in 10 minutes for banned books are invited to Stop, Drop and Read at 12:15 p.m. Wednesday, Sept. 28, in Coffman Commons. To participate in the flash mob, which ends at 12:25 p.m., simply bring a banned book.
Finally, the monthly Literati Book Club meeting will feature a banned books themed discussion from 3-4 p.m. Friday, Sept. 30, in 401 Hale Library. All K-State students are invited.
For further information about K-State Banned Books Week events, contact Powell at 785-532-7451 or powellc@k-state.edu.
To learn more about Banned Books Week nationwide, visit the American Library Association website at ala.org/bbooks.