September 12, 2016
K-State alumna joins Human Capital Services
Submitted by Human Capital Services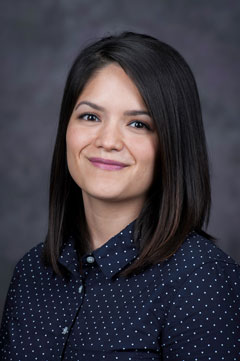 K-State alumna Rebecca Laessig has joined the Talent Acquisition team in K-State's Human Capital Services. Laessig will contribute as a talent acquisition strategic partner and will be the liaison to the College of Business Administration, Kansas State Polytechnic, Information Technology Services and the College of Architecture, Planning & Design.
Laessig has experience managing the full recruitment life cycle and is an alumna of K-State's College Business Administration. She also is certified as a LEAN Six Sigma white belt and earned her silver certification with Qualtrics. Her experience managing projects be useful for developing real-time reports on hiring processes and accessing hiring managers' experience with the applicant tracking system.
Please join the Division of Human Capital Services in welcoming Laessig to the K-State community.