September 8, 2016
College of Education hosts open house for its qualitative research graduate certificate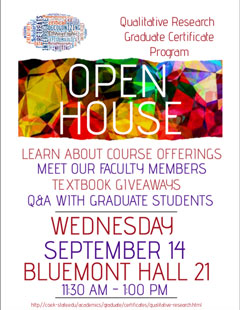 The College of Education will host the Qualitative Research Graduate Certificate Open House from 11:30 a.m. to 1 p.m. Wednesday, Sept. 14, in 21 Bluemont Hall.
Students will have the opportunity to meet College of Education faculty, participate in a Q-and-A session with graduate students and learn about course offerings. Some attendees may receive a free textbook.
For more information about the open house, please email Kakali Bhattacharya, associate professor of educational leadership, at kakalibh@k-state.edu.