March 28, 2012
Reading by author Rebecca Makkai on Friday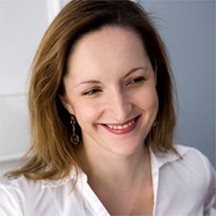 Fiction writer Rebecca Makkai will read from her work at 3:30 p.m. Friday, March 30, in the K-State Student Union's Little Theatre. The reading is free and open to the public.
A Chicago-based writer, Makkai's first novel, "The Borrower," from Viking in June 2011, is a Booklist top 10 debut, an Indie Next pick, an O magazine selection and one of Chicago magazine's choices for best fiction of 2011.
"Rarely is a first novel as smart and engaging and learned and funny and moving as 'The Borrower,'" writes Richard Russo, Pulitizer Prize-winning author of "Empire Falls." "Rebecca Makkai is a writer to watch, as sneakily ambitious as she is unpretentious."
Makkai has a master of arts from Middlebury College's Bread Loaf School of English and a bachelor of arts from Washington and Lee University. Her short fiction has been anthologized in "The Best American Short Stories" for four consecutive years, 2008-2011, as well as "The Best American Nonrequired Reading 2009," "New Stories from the Midwest" and "Best American Fantasy." She has also been a featured author on Public Radio International's "Selected Shorts."
The reading is sponsored by the department of English, the department of women's studies and CreWE, Creative Writing Enthusiasts.