August 31, 2016
Jane Schillie represents K-State's chapter of Phi Kappa Phi at Biennial Convention
Submitted by Division of Communications and Marketing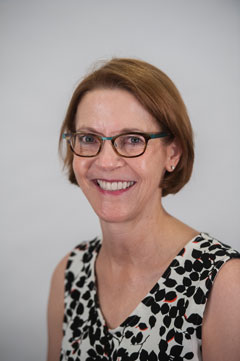 Jane Schillie, associate professor at K-State Libraries, represented the university's chapter of The Honor Society of Phi Kappa Phi at the 44th Biennial Convention July 28-30 in Atlanta, Georgia.
Schillie, secretary of the K-State chapter, attended the convention as the chapter's voting delegate. K-State's chapter was established in 1915 and was the 14th chapter installed.
More than 300 attendees including chapter officers, board members, headquarters staff and guests from across the nation gathered at the convention.
Founded in 1897, Phi Kappa Phi is the nation's oldest and most selective collegiate honor society for all academic disciplines, with more than 300 select colleges and universities in North America and the Philippines.