March 14, 2012
Award-winning young adult author to speak at conference on March 31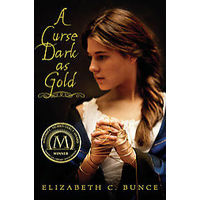 Award-winning Kansas author Elizabeth Bunce will speak about her young adult novels at the third biennal conference, "The Power of Three: Children's Literature in English, Education and Library Science," on Saturday, March 31.
Bunce is best known for her historical fantasy novels for young adults. Her first novel, "A Curse Dark as Gold," won the William C. Morris Award for a Young Adult Debut and was named by the American Library Association as a "Best Book." Inspired by "Rumpelstiltskin," the novel retells the familiar fairy tale through the eyes of its heroine. The result is a "slow-simmering" but rewarding story of "dramatic conflict characterized by the folkloric magic of memory imprinted upon place; inherited legacies; and the power of recognition, recompense, and forgiveness," according to "The Horn Book" review.
In addition to Bunce's keynote, the conference features presentations about developments in children's and young adult literature from the perspectives of English literature, Education, and Library Science. Participants may attend all or part of the daylong event.
The conference is sponsored by the department of English and the Children's and Adolescent Literature Community. It is free and open to the university and Manhattan communities with advance registration, as seating is limited. Students in the College of Education can receive professional development credit for attending its events.
For program information and to register, visit the conference website at http://www.k-state.edu/chalc/Conference.html.