April 26, 2016
UPC presents Cattywampus: Second annual K-State Proud celebration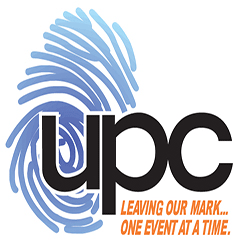 Union Program Council, or UPC, and K-State Proud will present New Politics for Cattywampus: Second annual K-State Proud celebration and concert.
New Politics, a Danish American rock band from Copenhagen, Denmark, is well known for its song "Harlem" and for break dancing on stage. The Notionaries, from Oklahoma City, will be the opening act.
Cattywampus will take place at 7:30 p.m. Thursday, April 28, at Memorial Stadium. In case of rain, the concert will be moved to the K-State Student Union's Ballroom on the second floor of the Union. Admission is free and seats are available on a first come, first served basis. Attendees are encouraged to wear their K-State Proud T-shirts.
UPC is partnering with K-State Proud for this event in support and celebration of K-State Proud's 10 year and the organization's accomplishments, specifically in raising more than $1 million and helping more than 520 students.
For additional information on this event or for a complete list of all UPC activities, visit k-state.edu/upc or call the UPC office at 785-532-6571.
Union Program Council plans more than 150 entertaining, educational, cultural and substance-free events for K-State students and the Manhattan community each year.