April 15, 2016
Hale Library Concert Series presents Ascendo3 on April 22
Submitted by Sarah McGreer Hoyt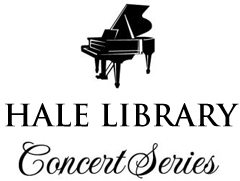 The Friends of the K-State Libraries have been celebrating a decade of the Hale Library Concert Series, and the excitement continues with Ascendo3 on Friday, April 22.
The trio includes Anna Marie Wytko, assistant professor of music at Kansas State University, saxophone; Joseph Wytko, professor emeritus from Arizona State University, saxophone; and Cameron Hofmann, professor at Baylor University, piano.
The concert begins at 7:30 p.m. on Hale Library's fifth floor and includes wine, dessert and chocolate.
Individual tickets are $30; discounted student tickets are $10. Read more information or register online.