April 7, 2016
'High Flying Design' with 2016 College of Human Ecology Alumni Fellow Jo Kimbell today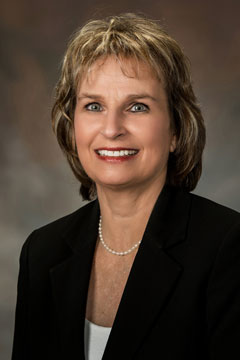 The College of Human Ecology invites the campus and community to attend a presentation by Jo Kimbell, the college's 2016 Alumni Fellow, at 1 p.m. April 7 in 163 Justin Hall.
Kimbell will present "High Flying Design," which will trace her professional arc beginning with a K-State degree in interior design through her current role as interior design senior specialist at Textron Aviation. Aircraft interior design has been Kimbell's pride for the last 35 years and has required not only creativity and a cultured aesthetic, but competency in current FAA regulations, structural engineering and industrial manufacturing.
From the 1980s through today, Kimbell has been involved with the interior design of each new Beechcraft model. She has designed unique and specialty aircraft for high profile clients, including musicians, actors, athletes, corporations and politicians. Her work incorporates a key difference — a focus that is client centered as she provides customers with the best interiors.