February 22, 2016
Workshop today: Using the ETDR template for your thesis, dissertation, or report
Submitted by Sarah McGreer Hoyt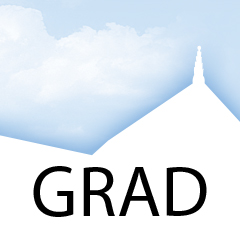 Are you preparing to graduate or would you like to get a head start?
Join K-State Libraries from 1:30-2:30 p.m. today in 407 Hale Library to begin preparing your electronic thesis, dissertation or report. We'll be using the ETDR template that meets the Graduate School's formatting requirements. We also will cover how to implement special features in Word as well as some citation management and copyright guidelines. Don't wait until the last minute to learn how to submit your hard work to the K-State Research Exchange, or K-REx.
Can't attend today's workshop? Stop by for an ETDR walk-in help session from 11:30 a.m. to 1 p.m. every Wednesday from Feb. 24-April 20 in 301A Hale Library.
The Library and Your Research is a free workshop series sponsored by the Graduate Student Council and K-State Libraries. Each session is designed to help graduate students enhance and professionalize their scholarly pursuits.