February 22, 2012
Student Union accepting applications for part-time student scholarship
Submitted by Audrey Taggart-Kagdis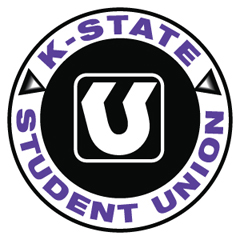 The K-State Student Union is now accepting applications for the 2012-2013 K-State Student Union Part-Time General Scholarship.
The scholarship awards up to $1,000 to a part-time undergraduate or graduate student and is to be used toward the purchase of textbooks and school supplies. The intent of the scholarship is to help part-time students free up time and enable participation in student life activities on campus.
Previous Union Part-Time General Scholarship recipients are not eligible. Applicants must be new or continuing part-time students enrolled in any curriculum at Kansas State University with a minimum cumulative GPA of 2.5. The application must be submitted to the Union director's office by 5 p.m. March 19.
For more information regarding the scholarship application, visit union.k-state.edu or call the union director's office at 532-6591.