November 18, 2015
Transgender Day of Remembrance with Theresa Sparks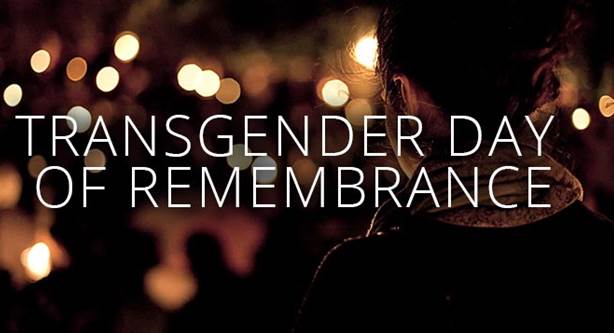 The Lesbian, Gay, Bisexual, and Transgender, or LGBT, Resource Center of Kansas State University will honor the annual Transgender Day of Remembrance at 7 p.m. Thursday, Nov. 19, in the K-State Alumni Center Ballroom.
The Transgender Day of Remembrance is a day dedicated to memorializing those who have lost their lives due to anti-transgender hatred or prejudice.
As part of this dedication, Theresa Sparks, a world-renowned transgender advocate and former K-State student, will speak to K-State students, faculty, staff and administration. The annual Reading of the Names, memorializing those transgender individuals that have been taken from our communities by violence, will follow Sparks' presentation.
Sparks is the executive director of the San Francisco Human Rights Commission, one of the oldest human rights public agencies in the U.S. Groundbreaking concepts such as domestic partnerships, equal benefits and transgender health access have all begun with initial discussions among individuals associated with the commission.
Sparks also is past president of the San Francisco Police Commission, the former CEO of woman-owned, multi-million dollar retailer Good Vibrations, and one of the most prominent female transgender activists in the nation. Her many professional accomplishments include being a member of the Emeritus Board of the Alice B. Toklas LGBT Democratic Club, a Vietnam-era veteran and a trained engineer. She also has served as a member of the Board of Directors of the Horizons Foundation, a community-based LGBT philanthropic organization, and has been nationally recognized for her long standing commitment to human rights and public service.
Sparks was born, and spent her childhood living, in Overland Park, Kansas. Born male, Sparks knew early on that her gender and biology were at odds and began expressing her gender identity through secretly cross-dressing, an impulse she would resist later in adolescence. Despite her natural inclinations, she successfully lived and outwardly presented as a man through her college years at Kansas State University, where she initially studied chemical and mechanical engineering.
She then went on to serve her country with the U.S. Navy during the Vietnam War while stationed at the Fleet Intelligence Center, at Pearl Harbor, Hawaii, and later the USS New, a WWII-era destroyer. Later, Sparks went on to start-up and successfully grow several waste management, environmental services, alternative fuel and recycling companies, and patented two recycling techniques during this time.
Sparks underwent many years of difficult therapy, and even electric shock treatment, to try to suppress her femininity before deciding at last to embrace her gender self-identity.
"It's an unusual condition, but not an unnatural one," she said later. "You eventually come to terms with the realization that the only way you can finally live in peace is to change your physical appearance so others will see you the same way you have always seen yourself."
Please join us for this very special occasion. Contact the LGBT Resource Center at lgbt@k-state.edu or 785-532-5352 with any questions.