October 5, 2015
Pinkneys present on social justice through children's literature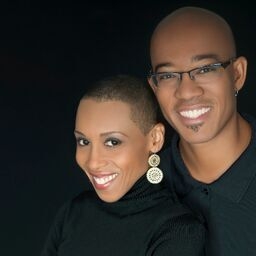 A New York Times bestselling husband and wife team will be guest lecturers today as part of the College of Education's "Not Just a Year of Social Justice Education" program.
Award-winning author and illustrator team, Andrea Davis Pinkney and Brian Pinkney, will present "Social Justice Education through Children's Literature" at 2:45 p.m. today in McCain Auditorium. A book signing will immediately follow.
Debbie Mercer, dean of the College of Education, invited the Pinkeys to campus. Mercer's area of expertise is children's literature and she personally witnessed transformative powers of the couple's books.
"Andrea is brilliant," Mercer said. "She has an almost magical quality of drawing children into her stories — and these are terribly complex subjects and situations surrounding racial inequality. Her gift is making children imagine themselves in these situations and from that moment comes empathy and understanding. I personally witnessed that 'moment' many times as a classroom teacher when reading one of their books. My favorite is probably "Sit-In."
"Sit-In: How Four Friends Stood Up by Sitting Down" tells the story of four friends who sat down at the "whites only" lunch counter at a Woolworth's department store in North Carolina in 1960. Brian Pinkey's color-drenched illustrations in his distinctive scratchboard style give life to the swirling emotions in the diner that day.
The Pinkneys were recently named among the "25 Most influential People in Our Children's Lives" by Children's Health magazine. Their books have amassed numerous awards including the Caldecott Honor Medals, multiple Coretta School King Book Awards, Jane Addams Children's Literature Honor citations, NAACP Image Award nominations, Parenting Publications Gold Medal and several American Library Association Notable Book citations.