May 7, 2015
K-State McNair Scholars honored at annual ceremony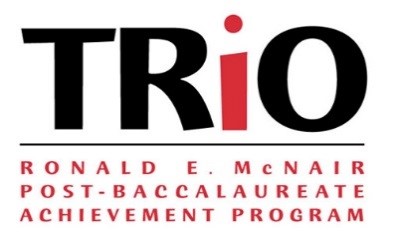 The McNair Scholars Program had its annual Scholars Recognition Banquet on April 27 to celebrate the accomplishments of the scholars and the program's 20th year at K-State. Several students were recognized.
Fifteen McNair Scholars were honored for having completed their research internships in summer 2014: Obdulia Covarrubias, biochemistry; Alan Duong, mechanical engineering; Monica Farfan, animal sciences and industry; Angela Glean, kinesiology; Lucas Gorentz, mechanical engineering; Simone Holliday, animal sciences and industry; Jessie Lyne, animal sciences; Ora McIntosh, English; Mary Muckey, animal sciences; Tobi Omodehinde, psychology; June Ramirez, communications and American ethnic studies; Victoria Sears, history; Stevie St. Clair, social work; Derrick Till, psychology; and Shai Washington, political science.
The new cohort of McNair Scholars, who will be completing their research internships this summer, also were introduced: Arlena Blum, social work; Jose Covarrubias, biochemistry; Carolina Garcia, biology; Emmanuel Garcia, kinesiology; Zuleica Gerardo, parks management and conservation; Raymond Greer, criminology; Kajuan Moore, sociology and criminology; Jennifer Peelen, family studies and human services; Mayra Perez-Fajardo, bakery science and management; Matthew Reynolds, chemical engineering; Loren Taylor, family studies and human services; and Carlos Tupaz, computer engineering.
In addition, the program also recognized two K-State McNair alumni who recently earned a Master of Science: Isaac Falcon, family studies and human services; and Emily Mollohan, agricultural economics.
Finally, four alumni received special recognition for fulfilling the ultimate goal of the program by earning doctorates.
• John Jasso earned a doctorate in communications and rhetoric at the University of Pittsburgh. He is currently serving as a tenure-track professor at Pennsylvania State University. During his time in the McNair Program, Jasso was mentored by John Exdell.
• Mathew Leonard earned a doctorate in physics at the University of California, Berkeley. Leonard had two McNair mentors: Kevin Carnes and Itzak Ben-Itzhak.
• Ashley Wheeler earned a doctorate in mathematics at the University of Michigan, and is now a visiting assistant professor at the University of Arkansas, Fayetteville. Wheeler was mentored as a McNair Scholar by Richard Canstaño-Bernard.
• Sarah Trabert will graduate in May with a doctorate. in anthropology at the University of Iowa. She was mentored in the McNair Program by Dr. Brad Logan. She will begin her work as a tenure-track assistant professor at the University of Oklahoma this fall.
The Ronald E. McNair Post Baccalaureate Achievement Program is designed to prepare talented undergrads for graduate study. Scholars participate in undergraduate research under the leadership of a K-State faculty mentor, and receive guidance from the McNair staff in building skills needed to succeed in graduate school and in applying to graduate programs.
The McNair Program at K-State began in 1995 and continues under a U.S. Department of Education Trio grant. Students, alumni, faculty, staff, administrators, friends and family gathered in the K-State Student Union Ballroom for the celebration. Musical entertainment was provided by R & R Jazz Band, a talented group comprised of K-State students. The program would like to extend its appreciation to Michael Lynch, associate vice president for student life, and Steven Dandaneau, vice provost for undergraduate research, for their remarks about the 20th anniversary.
The McNair Program is currently in the beginning stages of the search for scholars to enter the program in the fall semester of 2015. K-State faculty and staff are encouraged to submit the names of promising undergraduates interested in seeking advanced degrees to the program via mcnair@k-state.edu.