February 24, 2015
K-State Online: Countdown to Canvas deadline Dec. 31
Submitted by Information Technology Services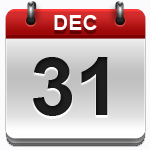 The deadline for upgrading K-State Online Classic courses to Canvas is only nine months away! All courses need to be delivered using Canvas by Dec. 31.
Upgrading to Canvas is an opportunity for instructors to review, rethink, and redesign their courses using an educational platform that supports pedagogical and technological innovation.
All Canvas training classes will be in 301A Hale Library, so make sure you bring your laptop. Registration is required, so sign up for the classes in HRIS.
The face-to-face training includes:
Discover the Power of Canvas — explore the navigation, start a new course, and cover the communication tools within Canvas.

Designing Canvas Content — start a new course, add content from K-State Online Classic, and learn how to use the Pages tool.

Developing Canvas Assignments — create an assignment, create a quiz, and add questions to an existing quiz.

Assessment Training — learn how to use the Course Assessment and Program Assessment tools in Canvas.
Do you have a quick question about upgrading your courses? Grab your laptop and stop by any of the Canvas walk-in workshops to receive help with:
Downloading files and content from K-State Online Classic and importing the files and content into Canvas.

Exporting assignment questions from Classic, converting the files, and importing the questions into Canvas.

Aligning your questions with outcomes in Canvas.
To see the face-to-face training and walk-in session dates, view the training page on the K-State Online powered by Canvas website.