October 24, 2014
2014-15 Regnier distinguished chair to lecture at K-State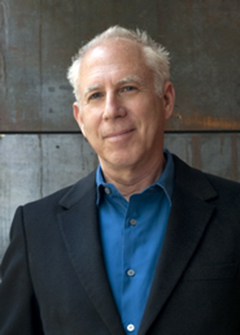 The 2014-15 Regnier distinguished chair Steven Ehrlich, fellow of the American Institute of Architects and Royal Institute of British Architects, will present "The Evolution of Multicultural Modernism" at 4 p.m. Tuesday, Oct. 28, in the K-State Student Union's Little Theater. This event is free and open to the public.
As founding principal of Ehrlich Architects, Ehrlich has been practicing, teaching and inspiring the architecture profession for more than 30 years. During this time he has evolved a signature design philosophy called multicultural modernism, which seeks to create sustainable buildings that are infused with cultural meaning and rooted in the specificities of site, while utilizing the latest technologies.
Ehrlich Architects was recognized as one of the top 50 architectural firms in the country by Architect Magazine. Architect 50 takes a qualitative look at how firms stack up across a broad range of categories, from business to sustainability to design. Ehrlich Architects also recently completed the John M. Roll U.S. Courthouse in Yuma, Arizona, and were honored with a citation in the 2014 General Services Administration Design Awards in Washington, D.C.
Ehrlich was the 2011 recipient of the California American Institute of Architects Maybeck Award, which recognizes outstanding achievement in architectural design. Ehrlich Architects has won numerous accolades, including California American Institute of Architects Firm of the Year award and eight National American Institute of Architects Design Awards. Ehrlich's works include: John M. Roll United States Courthouse, Los Angeles Valley College Performing and Media Arts Center, McElroy residence, and 9300 Culver Blvd. development.
The Regnier Distinguished Faculty Chair was established by Victor A. Regnier, Robert D. Regnier and Catherine M. Regnier to honor their father, Victor L. Regnier. The purpose of the endowment, which is administered through the Victor and Helen Regnier Family Foundation of Mission, is to recruit and retain faculty. Victor A. Regnier is a 1971 K-State graduate with degrees in architecture and architectural engineering.
Previous Regnier distinguished chairs include: Hiroshi Hara, 2004-2005; Alberto Campo Baez, 2005-2006; Mikko Heikkinen, 2006–2007; Miguel Angel Roca, 2007–2008; Alfred Jacoby, 2008–2009; Alan Dunlop, 2009–2010; Helen & Hard, 2010–2011; Wendell Burnette, 2011–2012; Beat Kämpfen, 2012–2013; Javier Sánchez, 2013-2014.