October 7, 2014
IMLeagues and the Rec*It mobile app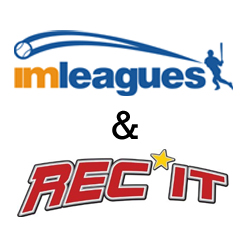 Recreational services is introducing the IMLeagues and REC*IT mobile app.

Recreational services is transitioning to a Web-based intramural management solution, IMLeagues. IMLeagues is a management program for individual and team sports. Additionally, users can utilize the REC*IT mobile app, for Android and iOS users, as an easy way to view schedules, standings, communicate with your team and much more. The combination for these programs will help facilitate the intramural programs hosted by recreational services.
Online registrations will be required for all upcoming intramural registrations. Intramural participants can register for IMLeagues before registration and are encouraged to download the mobile app.
The upcoming intramural sports and registration dates are:
• Oct. 13-16 — Indoor volleyball, 4-wall handball, 4-wall racquetball, squash, table tennis, horse, billiards, darts, foosball and video games.
• Oct. 20-23 — bowling, cross country
• Oct. 27-30 — wrestling
Read more information about how to create an IMLeagues account and how to register.