November 12, 2013
Free student parking at the recreation complex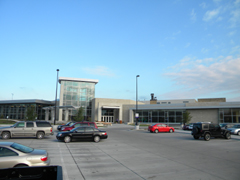 The parking lot to the south of the Rec Complex offers free 2.5 hour parking for students assessed the campus privilege fee. The parking lot is accessed by swiping a Wildcat ID card. Violations of the 2.5 hour parking rule will result in a $10 charge assessed to the student's iSIS account.
Physically disabled accessible spaces are available in the south parking lot for students. Vehicles parked in physically disabled accessible spaces must display a medical permit.
K-State Student Governing Association, or SGA, maintains the student only parking lot. Concerns about this lot and appeals of charges should be directed to SGA at 785-532-6541 or sga@k-state.edu.