October 21, 2013
Latin American Film Series presents 'The Chilean Building'
Submitted by Yaritza Maria Sanchez Gil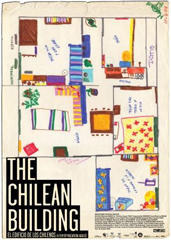 The Latin American Film Series presents "El Edificio de los Chilenos" or The Chilean Building at 7 p.m. today in Forum Hall at the K-State Student Union.
The director of the film is Macarena Aguiló, Chile, France and Cuba. It was filmed in 2010. It is 96 minutes long and rated PG.
In the late seventies, MIR militants who were exiled in Europe decided to return to Chile in order to support the fight against the military dictatorship. As they were working clandestinely to topple the Pinochet government, many of these militants were unable to take their children with them. Thus, the idea of a community center to shelter these children was born. Project Home gathered 60 children left in the care of 20 people, the "padres sociales," who assumed the responsibility for their upbringing for many years.