June 27, 2020
A message from President Myers
Submitted by President Richard Myers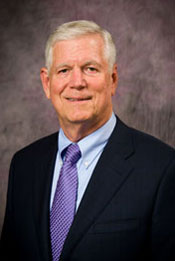 Dear K-State Community,
Once again our campus community has been affected by racist statements, which causes pain to many of us. We know this is not what we want to stand for; our expectation is that we will help build the world up, not tear it down. During these times of high emotion and social media vitriol, we must not lose sight of the progress we have made and must continue to make.
Racism and statements that reflect it, whether stated on social media or elsewhere, are abhorrent, tasteless and ignorant. They are against K-State's values. They are against my personal values. The campus leadership and I expect more of our students. I want our community members to show empathy and be allies for one another. Students who do not want to treat people with dignity and respect should consider whether K-State is the right place for them, because K-State will not waver in its efforts to build an empathetic, diverse and inclusive campus community.
We should and we will all work relentlessly to eliminate racism at K-State and to promote social justice.
Richard B. Myers
President of Kansas State University