Nonviolence Studies & Programs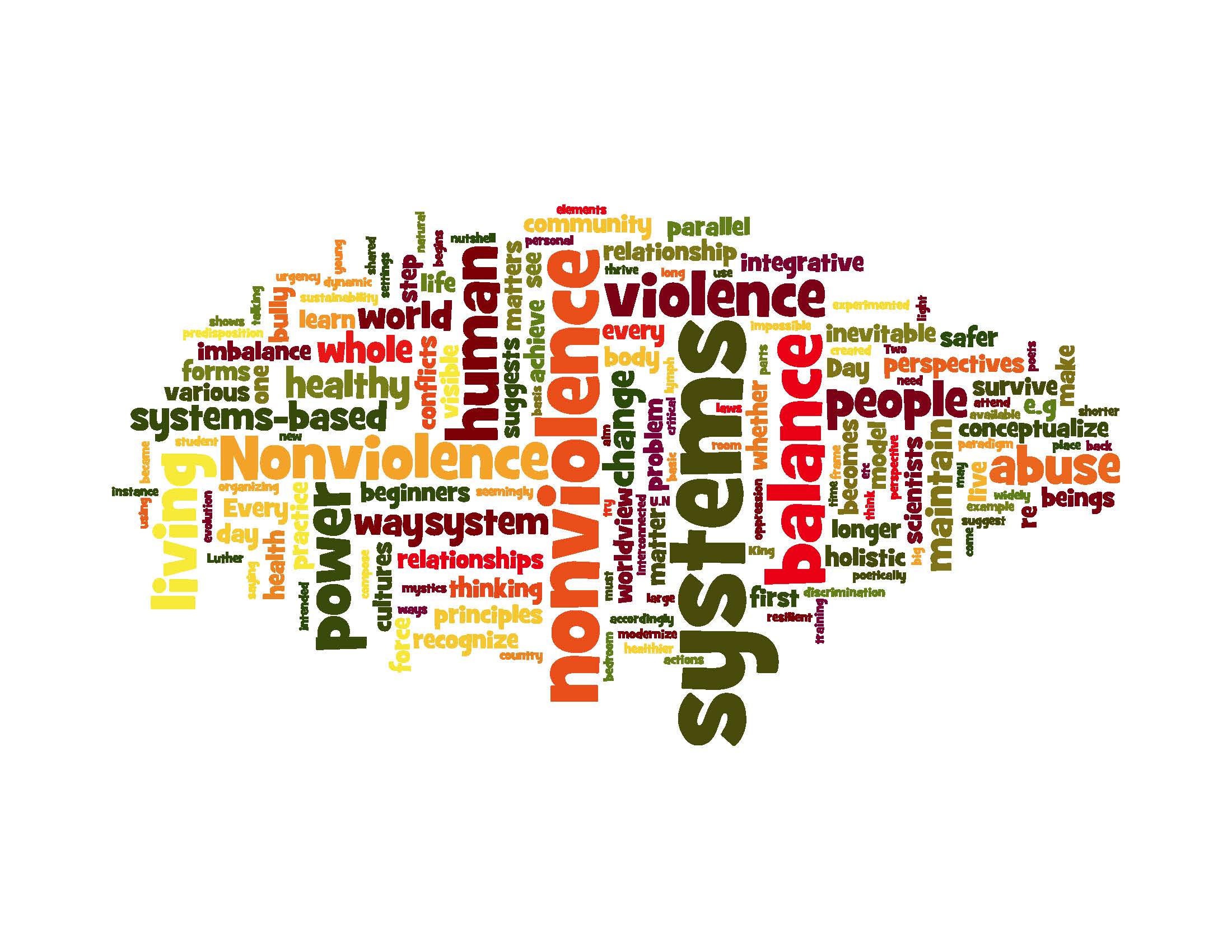 Nonviolence Studies Certificate Program

To earn the Certificate in Nonviolence Studies (NVS), students will examine violence and nonviolence within a holistic context. Students will look at social justice issues as they relate to individuals, the community, and the world. Students will take a comprehensive and far-reaching view of issues as they exist within the context of the culture and the world that surrounds them–as they exist through time and within a continuum that includes the precursors that lead to actual physical violence. They will imagine ways to apply nonviolence methodology to achieve better "cultural and social health" similarly to the way "public health" officials apply a preventative, contextual model.
Upon completion of an undergraduate certificate in nonviolence studies, student will be able to demonstrate their understanding of:
systems theory
the differences between a mechanistic and organic worldview
basic anthropological perspectives and concepts of holism
history and theories of past and current nonviolence movements, including major writers
their positionality in the social order and in what ways their life choices make a difference
their ability to apply:
the concepts and methodologies of nonviolent resistance and direct action
holistic thinking to human issues ranging from local to global
the basic skills of conflict resolution, mediation, and arbitration
critical thinking to real-world issues
Nonviolence Studies Certificate Courses Approved for 2013/2014
Two required courses (6 hours):
DAS 355 Introduction to Nonviolence Studies
and
DAS 590 Applied Nonviolence (see WOMST 590/DAS590/WOMST799)
or
DAS 455 Violence, Nonviolence and Social Change
or take both:
DAS 355 ZA Introduction to Nonviolence Studies, online
DAS 455 ZA Violence, Nonviolence and Social Change, online
DAS 590 ZA Applied Nonviolence, online
or
WOMST 590/WOMST 799 (counts for DAS 590)
Plus 9 hours of electives:
Current electives that have been approved by Nonviolence Studies and Arts &Sciences.
---
Brief History
-Links to Nonviolence Studies Websites
KSU Undergrad Catalog

Online Classes with K-State Global Campus

Nonviolence Program Archive 2000-2010
Noontime Yoga Facebook Profile
-About the K-State Nonviolence Studies & Programs
The Meaning of Peace and Nonviolence
K-State Launches Certificate in Nonviolence Studies