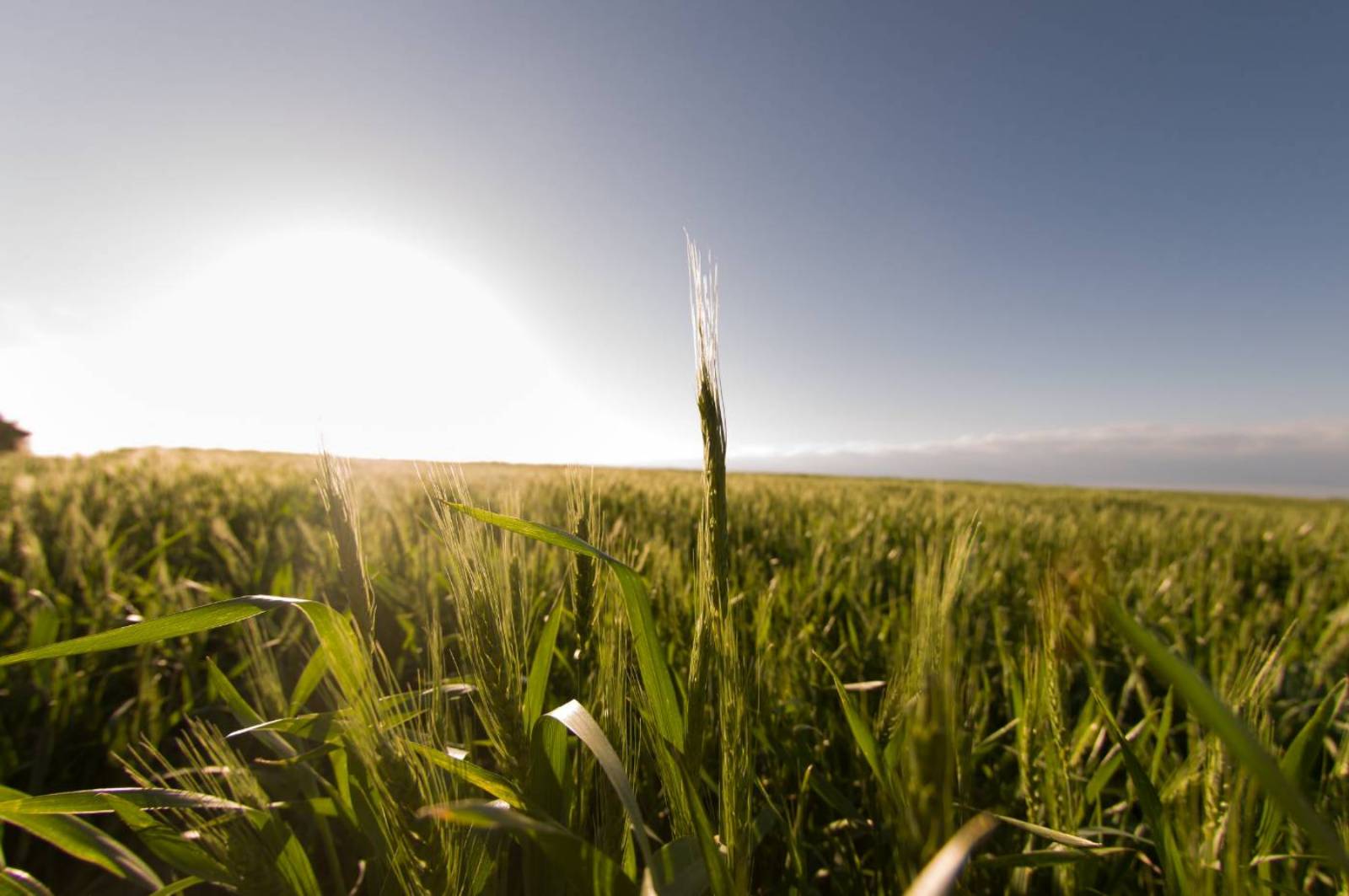 About
K-State's Global Food Systems Initiative accelerates new research and learning opportunities for K-State faculty and students, creating connections among K-Staters and worldwide research collaborators. Come help us feed the world.
Our Mission
The Kansas State University Global Food Systems Initiative works to achieve universitywide goals in solving global food challenges through innovation, outreach, and workforce development.
The global food system depends on our commitment and depth of expertise in production, sustainability, nutrition, safety and transport. We carry out this mission every day to ensure the world's growing population will be fed.
You may be surprised at the breadth and depth of K-State's contributions. You may even be surprised to realize that you are already participating.
The global food system
The global food system is far reaching and encompasses many disciplines
Latest Podcast:
Grit and Sunshine: Farming Sustainably and Eating with Intent
Is our current food system sustainable?
The consumption of seasonal, locally produced food sustains nutritional value, reduces the carbon footprint, and supports the growth of local economies. In many ways we have lost our connection to food — including understanding where our food comes from, how it is produced, the comradery developed in sharing food, and why it is important to eat seasonally and with intention.
This episode features Nat and Alison Bjerke-Harvey, co-owners of Piccalilli Farm in Geary County outside of Manhattan, KS. With formal training in history and environmental biology, Nat and Alison's interest and passion for food has taken them beyond those areas of study headlong into the food system. From baking to cheese making, they have now landed squarely in the arena of sustainable farming and community building.
Is it time to rethink what a sustainable food system is?