Recycling Resources
Meet the man behind it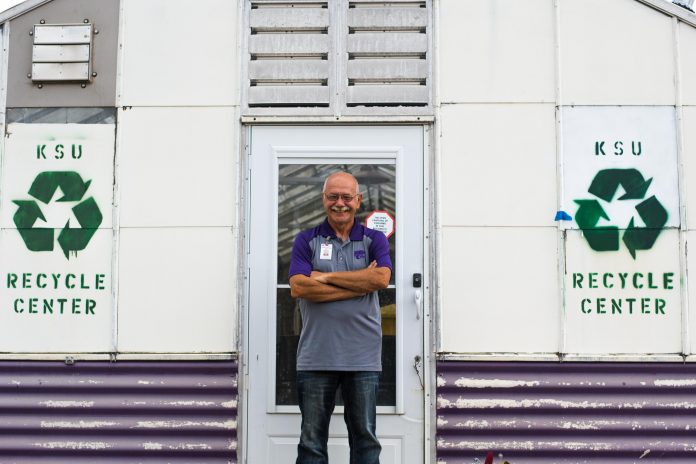 Read more here
Regardless if you live on or off campus, you can recycle a lot of things in Manhattan.
K-State Facilities Recycling
K-State Facilities' staff pick up most of the recyclable materials from campus buildings, including the dorms, to be delivered to the local recycling service. Click here to see what you can recycle at K-State and click here to see where you can recycle on campus.
Do you recycle? iRecycle!
This cool app from Earth911.com shows tons of materials that can be recycled. Enter your zip code and it tells you where to recycle. This app is good for Android and iOS.