K-State Recycling Center Hours:
Monday-Friday, 5 am to 1:30 pm, closed on weekends
Open for K-State faculty, staff and students only.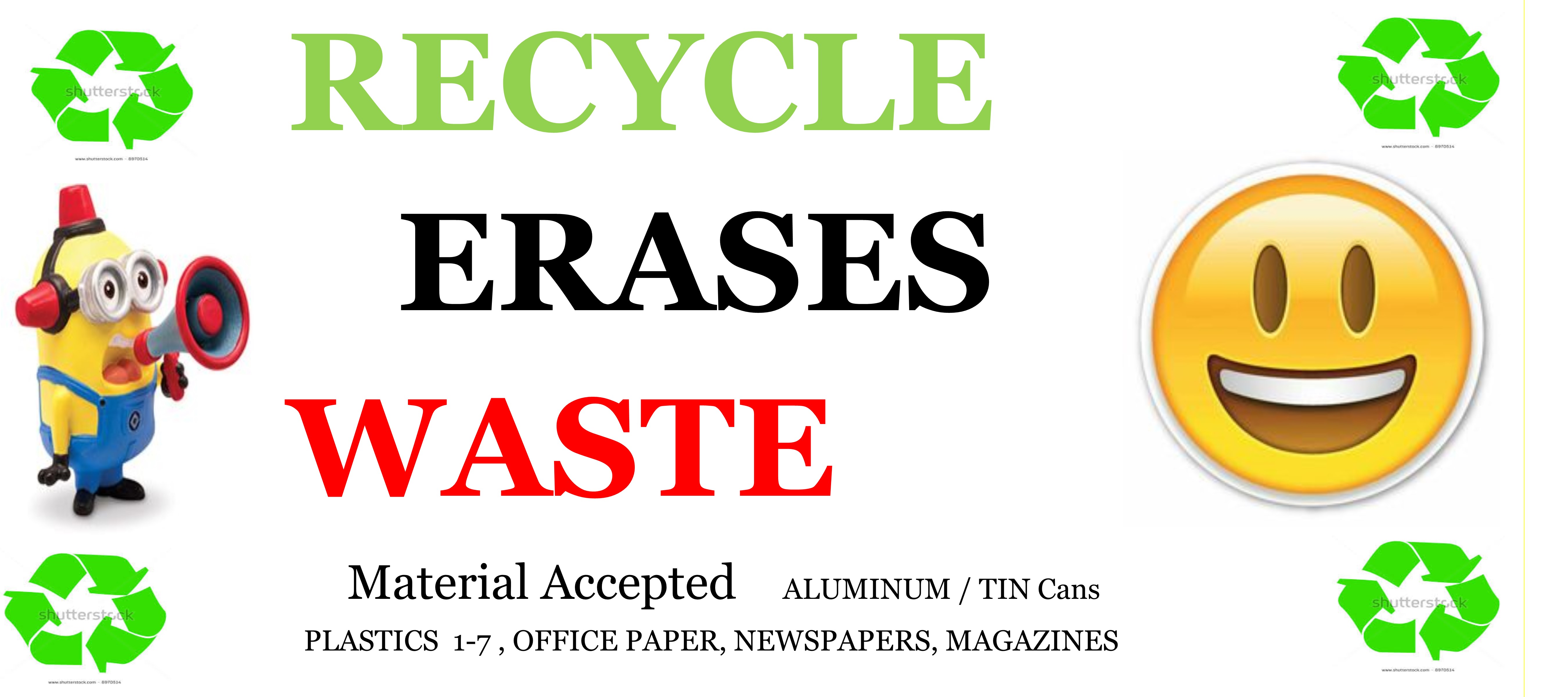 For a complete list of recyclable items click here.
Each residence hall has a large roll off containers for recyclable material and trash. You can place all of the following in the recycle container: paper products, plastic material No. 1-7, aluminum/tin cans and cardboard. No glass is permitted in the containers. The landfill container takes all nonrecyclable material. There also is a canopy tent where you can place furniture and household and electronic items. Inside each residence hall, there are four large boxes where you can place the following items: clothing, blankets and pillows, nonperishable food items and books.
Living off campus? Drop off your recyclable items at the Recycling Center behind Weber Hall. Bins are accessible weekdays from 5:00 am Monday through 1:30 pm on Friday. Recyclables are not accepted on the weekend.
Student move-in gets 'A' for recycling
September 8, 2021
Congratulations students!
During fall 2021 move-in, K-Staters recycled 7.25 tons of recyclable material comprised of cardboard, paper products, plastic material No. 1-7 and aluminum cans, while only 5.76 tons went to the landfill.
With great coordination with students, Housing and Dining and recycling staff, we all make a difference.
Below is the history of move-in results
| | | | |
| --- | --- | --- | --- |
| Recycling /refuse data | | | |
| Date | Weight of recycling-tons | Weight of refuse-tons | Diversion rate-percent |
| 2014 | 3.53 | 7.7 | 31.43 |
| 2015 | 6.23 | 8.48 | 42.35 |
| 2016 | 11.3 | 14.53 | 43.74 |
| 2017 | 7.54 | 4.5 | 62.62 |
| 2018 | 13.83 | 5.85 | 70.27 |
| 2019 | 11.23 | 1.81 | 86.11 |
| 2020 | 3.73 | 3.67 | 50.4 |
| 2021 | 7.25 | 5.76 | 55.72 |
---