K-State Recycling Center Hours:
Monday-Friday, 5 am to 1:00 pm, closed on weekends
Open for K-State faculty, staff and students only.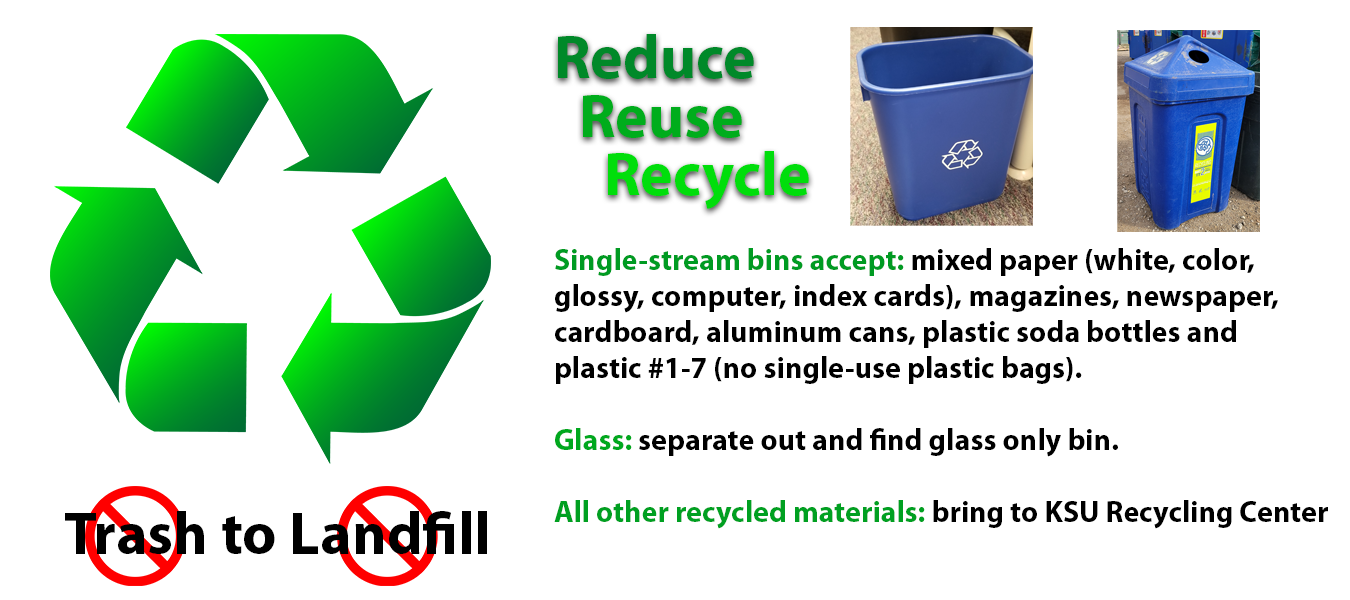 For a complete list of recyclable items click here.
Each residence hall has a large roll off containers for recyclable material and trash. You can place all of the following in the recycle container: paper products, plastic material No. 1-7, aluminum/tin cans and cardboard. No glass is permitted in the containers. The landfill container takes all nonrecyclable material. There also is an area where you can place furniture and household and electronic items. Inside each residence hall, there are four large boxes where you can place the following items: clothing, blankets and pillows, nonperishable food items and books.
Living off campus? Drop off your recyclable items at the Recycling Center behind Weber Hall. Bins are accessible weekdays from 5:00 am Monday through 1:00 pm on Friday. Recyclables are not accepted on the weekend.
Pollution Prevention Institute shares tips to reduce holiday waste
December 19, 2022
Holidays and celebrations can be just as memorable without all the trash. K-State's Pollution Prevention Institute has some tips to help you keep the season's cheer while also reducing your waste.
CONGRATULATIONS BILL SPIEGEL!
June 6, 2022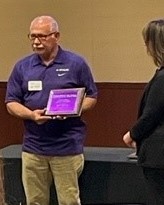 Bill received an award for Outstanding Service Champion for 2022 from the Leadership Studies Group. The award was for winning the race in the Big 12 for recycling and for all the volunteering he does for the food distribution on Fridays during the school year. Congratulations Bill. It's well deserved!


Kansas State University had a great move-out recycling campaign for 2022
May 24, 2022
During this year's move-out period, students recycled more than 1,573 pounds of bedding and clothes. All bedding went to the T. Russell Reitz Animal Shelter in Manhattan.
All 274 pounds of food were donated to Cats' Cupboard for student use. The Recycling Center thanks Housing and Dining Services staff members for their great cooperation in this event.
Below are the 2022 move-out recycling numbers. Data was not reported for 2020 because of the pandemic.
Move-out data
2017
2018
2019
2021
2022
Clothes/bedding
1,241
1,490
2.501
2,027
1,573
Books
1,576
960
817
221
317
Food
637
425
675
427
274

Recycle material

(Roll offs)

8,389
18,160
22,240
15,800
21,020
Total
11,843
21,045
26,233
18,475
23,184
Refuse total
42,100
41,680
29,800
32,100
30,560
Diversion rate
21.95%
33.55%
34.50%
26.75%
39.11%
Recycling Center Director Educates Riley County 4-H Members About Recycling Basics
May 6, 2022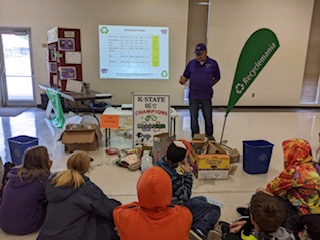 K-State Recycling Center Director Bill Spiegel recently spent time with Riley County 4-H members educating them on the importance of recycling and identifying the types of trash that can be recycled.
K-State Recycling Center Represented at Campus Earth Day Activities
May 2, 2022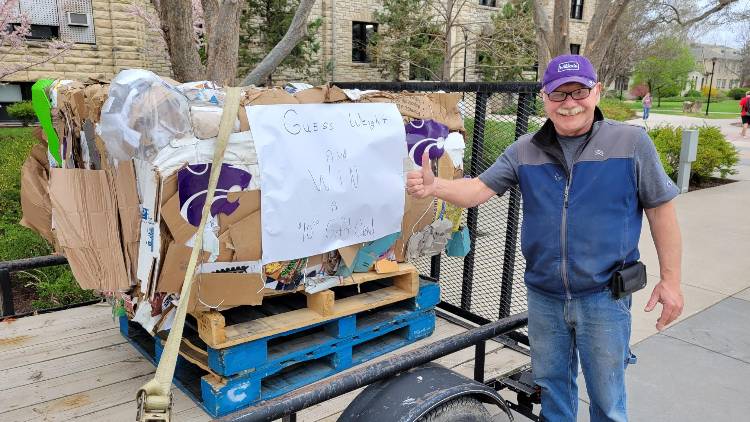 K-State Recycling Center Director Bill Spiegel brought a bale of cardboard ready for recyling to the K-State Earth Day activities at Bosco Plaza. Students were allowed to guess the weight of the bale with the closest guesser receiving a $10 gift certificate.
K-State wins 2022 Race to Waste competition
April 15, 2022
K-State has won the Big 12 in the Race to Waste competition for 2022!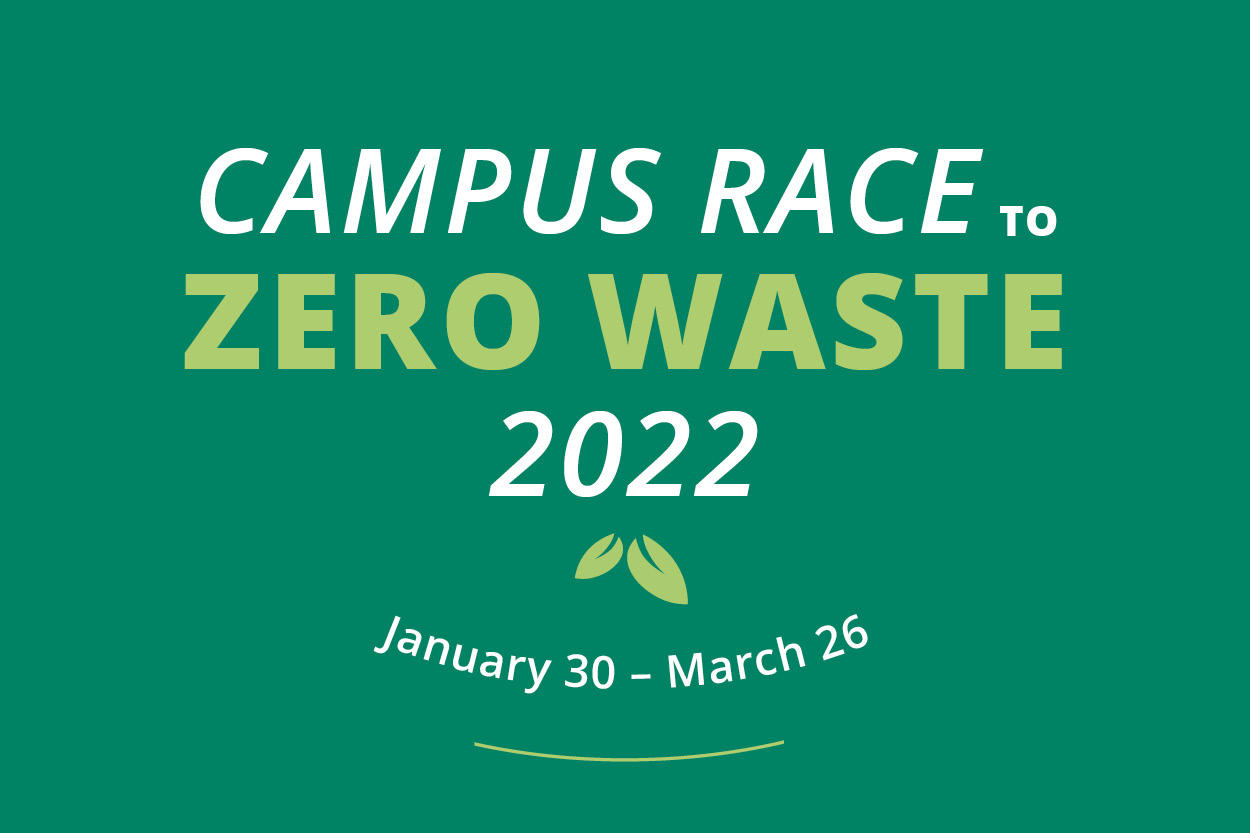 Thank you for coming together and showing your support for this great effort. Many thanks go out to the students, faculty, staff and facility custodians who recycle and empty the countless recycle bins.
Congratulations on a successful campaign and thank you! Here are the competition results:
Final results
| | | |
| --- | --- | --- |
| Big 12 | Rank | Percentage Diversion |
| Kansas State University | 49 | 34.2 |
| University of Texas-Austin | 77 | 20.8 |
| West Virginia University | 95 | 13.0 |
| University of Houston | 99 | 7.8 |
| | | |
| Big 12 | Rank per capita | |
| Kansas State University | 54 | 8.0 |
| University of Texas-Austin | 75 | 4.6 |
| Iowa State University | 93 | 2.9 |
| West Virginia University | 101 | 2.0 |
Recycling do's and don'ts
January 24, 2022
K-State Recycling greatly appreciates all your efforts in recycling. Please follow these do's and don'ts in our recycling bins.
Do's: all plastics, No. 1-7, all paper products, and aluminum and tin cans. Cardboard and glass, free of food waste (in separate bins).
Don'ts: Do not place any lab glass, lab Redi tip containers, and especially diapers and hardback books in our bins. These items are hazardous to MRF employees at Fort Riley and cause the entire load to be contaminated, turning it into waste instead of recycling.
Please download and print a Recycling Right poster as a reminder of what can and cannot be recycled, courtesy of Waste Management.