Where do I recycle at K-State?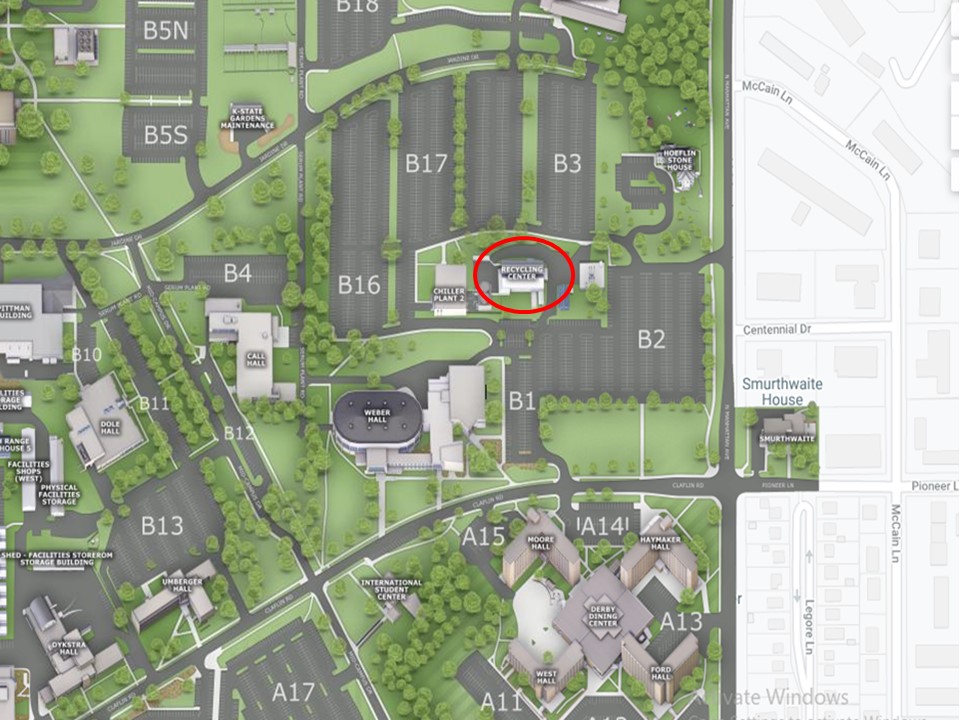 The Recycling Center is located behind Weber Hall. Collection bins are located on the outside of the building and are accessible Monday through Friday from 5 am - 1:30 pm. Recycle bins are located across campus, both inside and outside buildings. If you want to drop off e-waste or other recyclables that require a Disposition of Property Form, you will need to do so between 5:00 am and 1:30pm, Monday - Friday.
Outside Bin Locations
Newspapers, plastic bottles, glass, and aluminum cans are collected at the following locations:
Ackert- South Side by Bike Racks
Anderson- North Side
Bluemont- North West Side
Cardwell- South Side
Denison- West Side
Durland- East Side
Hale Library- South Side
Kedzie- East Side
King- North Side
Throckmorton- South Side
Umberger- South Side
Weber- South Side
Student Union- North, East, & South Sides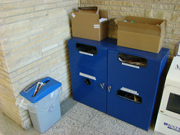 Inside Recycling Bins
All buildings on campus offer inside recycle bins accepting newspaper, mixed paper, magazines, cardboard, glass and other materials.
Desk-Side Bins (Faculty and Staff)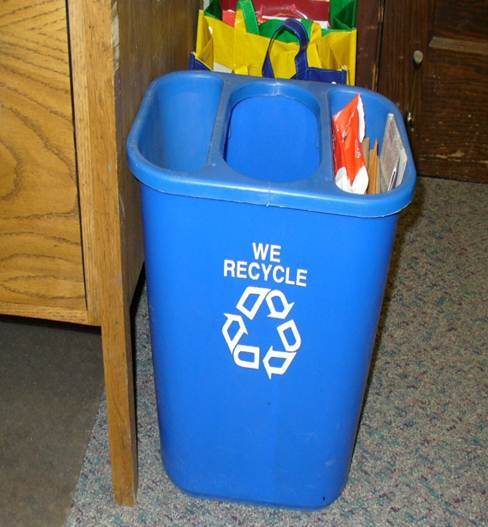 Faculty and staff can request special deskside bins by contacting KSU Facilities at 532-6446, recycles@ksu.edu. Facility personnel will drop off bins as requested.
Outside Cardboard Dumpster Locations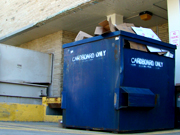 Cardboard makes up a significant bulk of recycling materials on campus. Large "cardboard only" dumpsters are located at the following building locations: Ackert Hall, Ahearn, Bluemont, Bramlage, Cardwell, Call Hall, Derby, Dole, Durland, Dykstra, Edwards, Foundation, Hale Library, Jardine (several locations), King, Kramer, Leadership Bldg., Leasure, McCain, Nichols, Pitman, Post Office, Roberts (BRI), Seaton, Smurthwaite, Throckmorton, Union, Van Zile, Vet-Med, and Weber.