Community visits schedule
Community visit locations and dates
K-State continues to visit communities across the state of Kansas to listen and learn from the Kansans who live there. To get a sense of the conversations we're having and the partnerships we're forging, explore the StoryMap created by team members in the Office of Engagement, which is updated following each visit.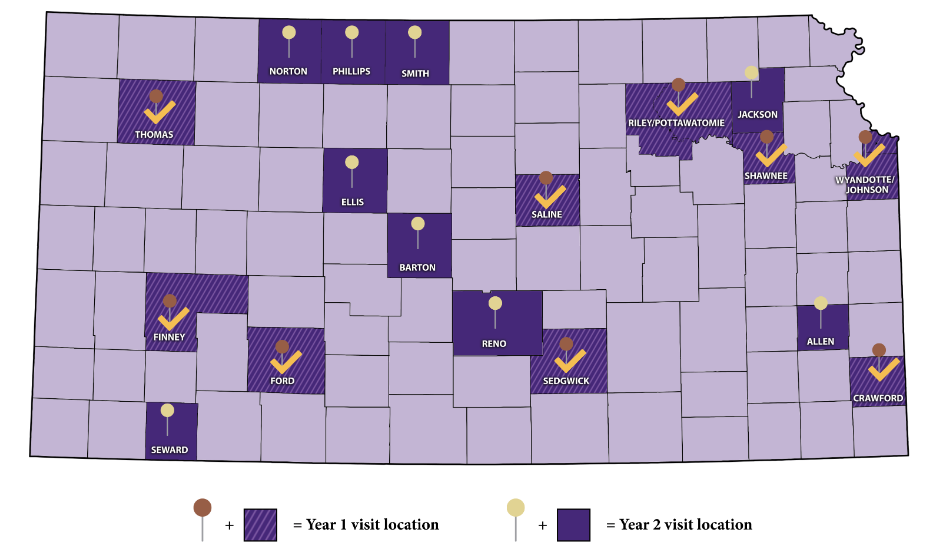 2023-2024 Locations and Schedules
Schedules for each visit will be linked in below as details are finalized.