Project Portfolio
Since our inception, OEIE has provided more than 200,000 hours of research and evaluation services for over 362 projects exceeding $580 million and sponsored by a wide variety of funding agencies.
Example Projects
Farmers Market and Local Food Promotion Program Grant Evaluation
OEIE completed a multi-phase evaluation for the United States Department of Agriculture, Agriculture Marketing Service's FY2014 Local Food and Farmers Market Promotion Program. Learn More
4-H Military Partnerships Strategic Planning
The 4-H Military Partnerships Project helps to create opportunities and to provide support to military children and youth, whether they live on or near an installation, in our communities, or overseas. The Military Work Group is comprised of Extension 4-H Military Liaisons from each region, a representative from USDA, and the Land Grant University lead for the 4-H Military Partnerships Project. OEIE facilitated a 2.5 day interactive strategic planning session to assist the Military Work Group in developing Vision and Mission statements, goals and objectives, as well as an action plan to guide committee work. Download the report here.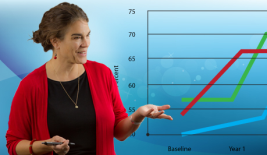 Research in Disabilities Education (RDE) Synthesis Project
This is a three-year synthesis research project to summarize the contributions of the NSF's Research in Disabilities Education program. Learn More
Kan-ed Performance Reports
OEIE provided Kan-ed with performance reports that document evaluation activities and results. View examples
KSRE Evaluation Resources
OEIE provides ongoing support and evaluation capacity building for the Kansas State Research & Cooperative Extension program. The Program Evaluation And Reporting System (PEARS) is one result of this collaboration. OEIE also built a library of evaluation resources to help KSRE administrators and agents. Learn More
Program Evaluation And Reporting System (PEARS)
OEIE worked with K-State Research and Extension and SNAP-Ed to build evaluation capacity through the Program Evaluation And Reporting System (PEARS). Learn more
Piestar
In 2013-14, OEIE built a new web-based system to streamline data collection for NSF EPSCoR programs. Originally called DAISy, this system evolved into a more generic project reporting tool now in use by a variety of projects. To focus on the ongoing development and maintenance of this system, Piestar Inc. was founded in 2014 as a spin-off company out of OEIE. Piestar offers cloud-based tools optimized to support collaborative data and project management systems, program evaluation systems, and application review systems.
Visit Piestar to learn more.