NTVSS Staff
Joshua L. Reed
Director/Coordinator/Lieutenant USA
jreed2@ksu.edu
785-532-6434
Hello, my name is Joshua Reed. I served 4 years active Army and am currently serving in the Kansas Army National Guard (3 years). I came to K-State on the Green-To-Gold program and the SMP program. I completed 2 years of Army ROTC while working on my MBA. I am very knowledgeable about military benefits and programs. We have many resources for you to take advantage of. I look forward to meeting with you.
Christina Hennig
Graduate Research Assistant
hennigc1@ksu.edu
785-532-5308
Natasha Hall
Secretary/SPO Vice President
natashamay89@ksu.edu
785-532-5389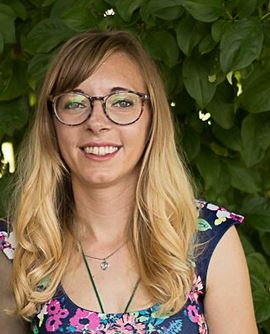 ---
Holton Office (201-F)
Hours:
Monday - Friday
8 a.m. to 5 p.m.
Phone: 785-532-6434
Fax: 785-532-6457
Location:
201-F (2nd Floor Holton Hall)
1101 Mid-Campus Drive North Manhattan, KS 66506-1305


Non-Traditional & Veteran Student Center
Hours:
Monday - Friday
7a.m. to 7 p.m. (Fall & Spring)
Location:
Second floor K-State Student Union (across from OSAS)