Percussion Facilities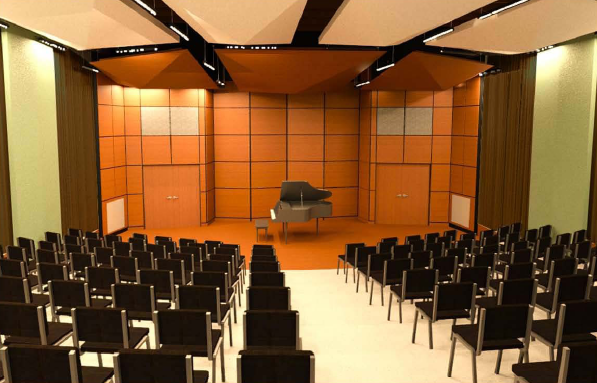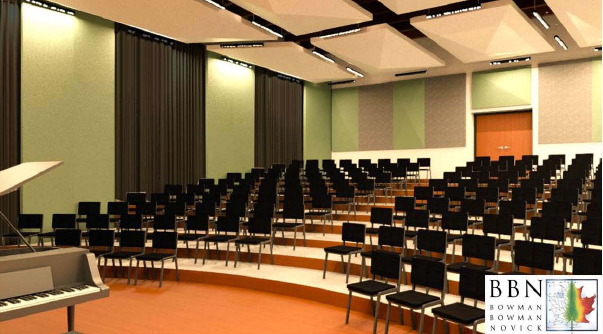 Practice Rooms
The KSU Percussion Studio maintains ten dedicated percussion practice rooms, some of which are large enough to accommodate ensemble rehearsals, as well.
Instruments
The Percussion Studio provides the large and specialty instruments needed for individual and ensemble practice and performance. Instruments on hand include:
Marimbas
2 5-octave Marimba One
1 5-octave Yamaha
1 4.3-octave Adams
1 4.3-octave Yamaha
1 4.3-octave Adams synthetic
2 4-octave Musser
1 4-octave Musser synthetic
Xylophones
1 4-octave Adams
1 Kori
1 Musser synthetic
Vibraphones
Glockenspiel
Chimes
Timpani
1 set of 5 Ludwig Grand Symphonic
1 set of 4 Ludwig Standard copper
1 set of 4 Ludwig Standard fiberglass
Concert Toms
Drum Sets (excluding pep bands)
2 Sonor
1 Yamaha
1 Tama
1 Pearl
Electronic
The studio maintains a full complement of MIDI controllers from Alternate Mode, as well as hardware- and software-based tone generators. Also, sound reinforcement and recording equipment are available.
Rehearsal Rooms
McCain room 201 serves as the primary rehearsal location for Percussion Ensembles and the Latin Jazz Ensemble. Some of the larger percussion practice rooms double as rehearsal spaces.
Performance Venues
McCain Auditorium, which seats 1,751, is the home of the KSU Percussion Ensembles. All Faiths Chapel Auditorium, which seats 511, is the home of the "Sticks and Strings" concert series (featuring Keyboard Percussion Quartets as well as chamber string ensembles). Forum Hall, in the K-State Student Union, is the venue of choice for K-State's Big Bands, and Salsaritas, also in the Union, is the primary venue for combos including the Latin Jazz Ensemble. Percussion recitals are performed in All Faiths Chapel Auditorium and Kirmser Hall, which seats 110.