In-A-Chord
T,Th 3:30-5:20pm
Course Numbers
MUSIC280 for lower-division students (freshmen and sophomores)
MUSIC480 for upper-division students (juniors and above)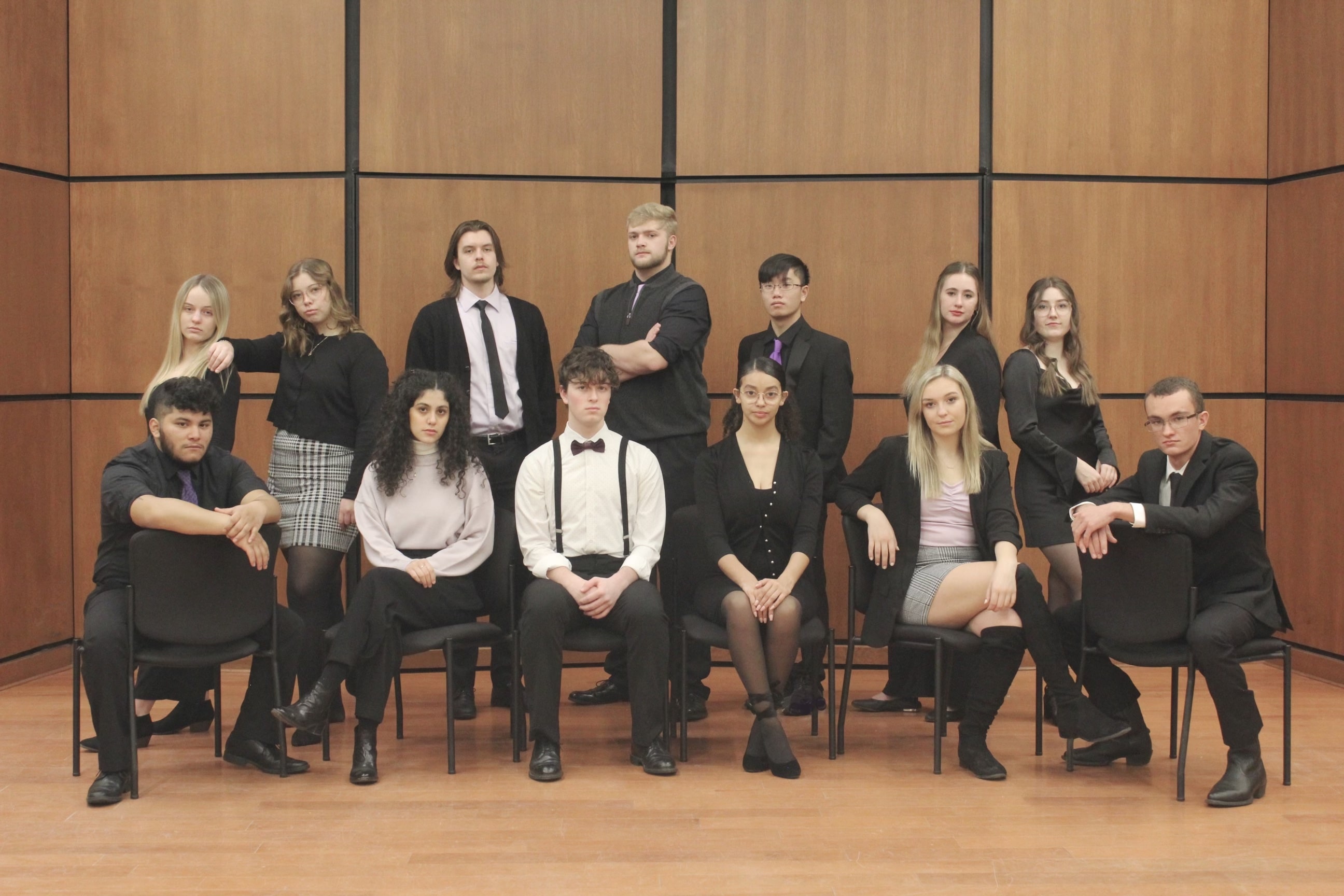 Description
In-a-Chord is the premier auditioned A cappella group at Kansas State University. They perform a wide variety of pop/contemporary music. In-A-Chord performs a number of concerts throughout Kansas and surrounding states, and they were recently selected to perform at the National A Cappella Conference in Memphis and for the Southwest ACDA Conference in Kansas City. For the latest updates on shows, videos, and recordings - follow In-A-Chord on Instagram and on Facebook.
In-A-Chord is overseen by Dr. Joshua Oppenheim, Co-Director of Choral Studies, and led by two student managers. Claire Severance and Hope Reasoner are the Business and Music Managers for Fall 2021. Cody Meyer is the current sound engineer for the group. A few songs in In-A-Chord's recent repertoire are True Colors by Cyndi Lauper, When the Party's Over by Billie Eilish, and Levitating by Dua Lipa.
They use a Behringer X32 Digital Mixing Console, a 12-piece wireless Shure system with SM57A capsules, and JBL Mains/Monitors/Sub.
For booking or any other inquiries, please contact inachord.kstate@gmail.com.