Scholarships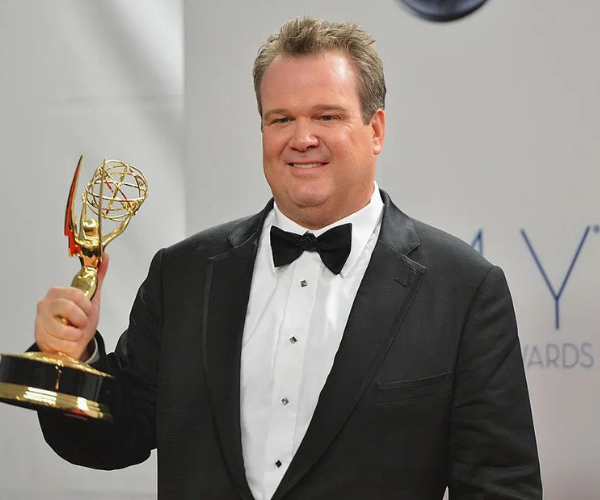 "I didn't go to K-State to study theater but ended up finding my way there. I was lucky and had the support of my parents. They were behind me with respect to whatever I decided to study. Not every kid has parents who are willing or able to help them out. It means a lot to my mom and dad that we can help those kids out. That's what it's really about."
– Emmy Award winning Eric Stonestreet on Stonestreet Scholarship offered to K-State Theatre students."


Thank you for your interest in Theatre Scholarships. Please reach out to David Mackay, Associate Director of the Theatre Program, and notify him that you are interested in applying for a scholarship. dbmackay@ksu.edu


Eligibility
You don't need to be a Theatre major to be involved in K-State Theatre, however scholarships are reserved for our majors. Many of our students double major successfully. If you are admitted to K-State, there is no audition requirement to become a Theatre major. You simply declare Theatre as a Bachelor of Arts-B.A. (foreign language courses required) or a Bachelor of Science-B.S. (additional math and science courses required).


What should I prepare?


Statement of Interest (Everyone)
A short description of your previous theatre experience and your career goals. You can upload this document with your scholarship application.


Actors/Singers
Prepare two short contrasting monologues or a monologue and 16 bars of a song; each piece should be approximately one minute in length.


Designers/Technicians/Stage Managers
Share written and/or visual materials that will help our faculty understand your experience and interests. A beginning portfolio for designers and technicians or a stage manager's prompt book are acceptable materials. If you don't have a portfolio, a short written discussion of your experience, interests and goals is also appropriate.

"I am very grateful for my theater scholarship because it has allowed me to continue pursuing theater in college and helped me grow in all theater-based content areas.
-Ann Stegman (Sophomore Student)


Directors/Writers/Historians/Future Educators
Share a writing sample, 1-3 pages in length, and be ready to discuss your ideas and point of view with faculty.
Upload a statement of interest (ALL)
Share a video file (ACTORS/SINGERS)
Upload a portfolio (DESIGNERS/TECHNICIANS/STAGE MANAGERS)
Upload a writing sample (DIRECTORS/WRITERS/HISTORIANS/FUTURE EDUCATORS)


"With my theatre scholarship, I have the privilege of fully immersing myself into the craft. I get to discover physical movement in the morning, discuss new theories of performance in the afternoon, build large scale sets in the evening, and rehearse new productions at night. What a life."
-Jackson Berland (Senior)



Continuing Scholarships
Students may apply for and earn continuing scholarships each year of attendance at K-State. 40% of our theatre majors receive a scholarship specifically from the School of Music, Theatre, and Dance for their continued dedication and participation. Many other campus-wide scholarships are available.


Vincent and Jamey Stonestreet Scholarship
One of the many endowed scholarships awarded to students is the Vincent and Jamey Stonestreet Scholarship. Begun in 2014 by Eric Stonestreet, noted K-State Alumnus and star of Modern Family, the Vincent and Jamey Stonestreet Scholarship honors his father and mother for their giving nature and encouragement in following the dream of professional acting. The scholarship is awarded to juniors or seniors in the theatre program with a preference toward students with financial need. Minimum award is $1,000.


Lizbeth Anne Slinkman Theatre Scholarship
A new incoming freshman will be selected each year & may be renewed for their sophomore year if conditions are met. Each recipient will receive a minimum of $5,000 annually. To be eligible for consideration, the students shall be: incoming freshmen students enrolled in the Theatre Program in the School of Music, Theatre, and Dance in the College of Arts and Sciences and graduates of a Kansas High School with preference given to graduates of Manhattan High School.