Jed Dunham
Consultant, Military/Veterans Cultural Programs, and Researcher-Writer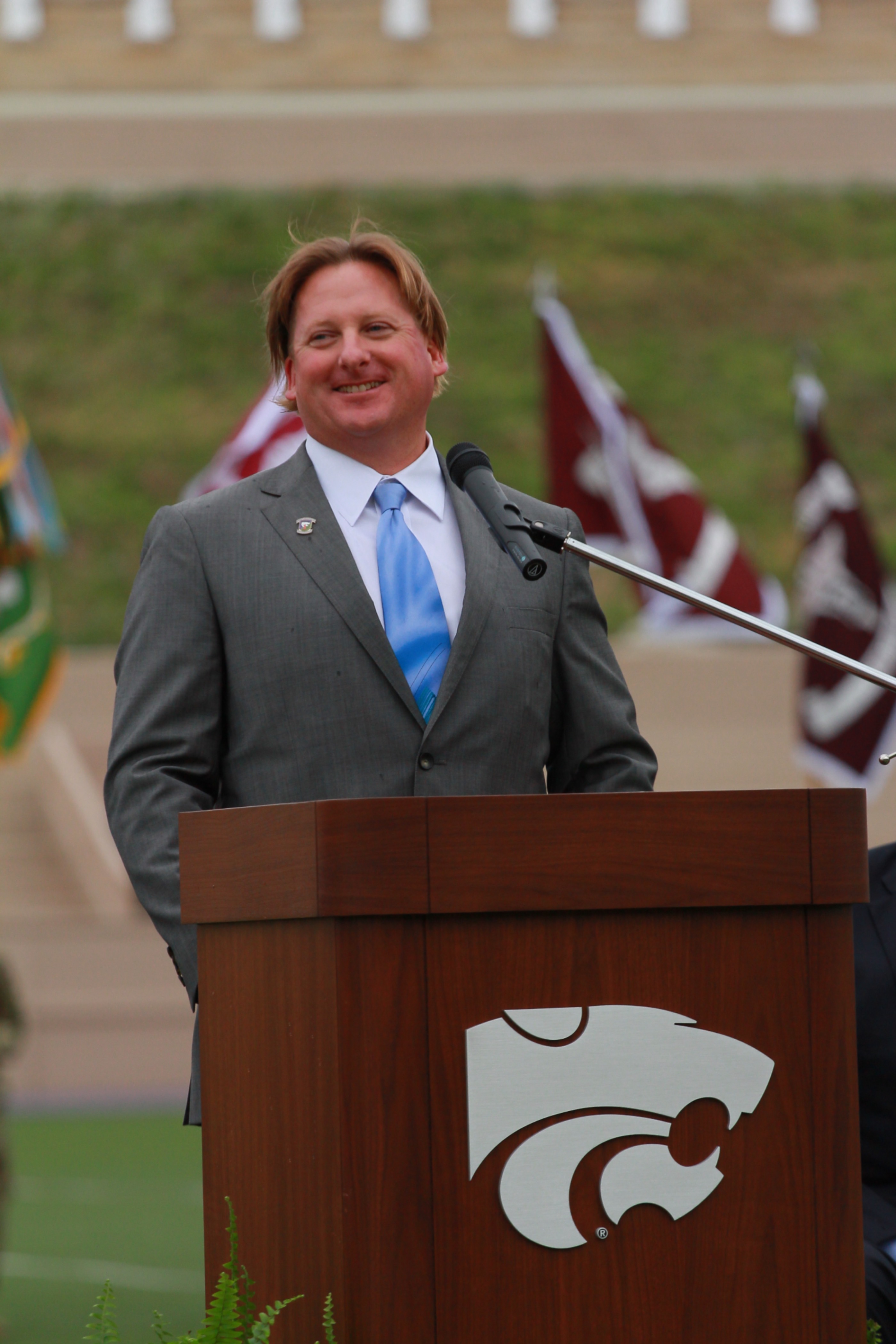 Jed Dunham is a 1996 graduate of Kansas State University with a BA in Advertising. Originally from New Hampshire he arrived in Manhattan after spending his high school years in Geneva, Switzerland. As a student, he was a founding member of the KSU Lacrosse Team and today he is the Head Coach.

After graduating from Kansas State Dunham traveled extensively throughout the United States while pursuing a wide range of professional opportunities. He has worked in Sales, Construction, High-Tech, Athletics and Entrepreneurship amassing proficiency in 80 specific job descriptions. In 2006 he rode a bicycle 4,641 miles across North America to prove America's greatness and then wrote a book about it called Epic Ain't Easy- The True Story of a Patriot and His Quest to Rediscover America. In 2014, after a stint in the Western North Dakota oil boom, he returned to Kansas State to attend the 25th Anniversary Reunion of the KSU Lacrosse Team.

It was at this reunion where Dunham entered Memorial Stadium and took a photograph of the plaque honoring the 48 former students and faculty of Kansas State who lost their lives while in the service of their nation during the First World War. Desiring to learn more about who these men were he was stunned to realize their stories had vanished and nothing existed to explain who they were in life or what had happened to them in death. Thus began an odyssey to rectify this historical gap.

The result became the 48 Fallen 48 Found Project and it united Dunham with the KSU Office of Military Affairs where he is able to utilize his expertise in historical research to tell the stories of our nation's past. Dunham assists the Director with the PDM Lecture Series, military history and various projects unique to the mission such as documenting the Vietnam photographs of Colonel Mike McDermott (ret) and the formal dedication of Memorial Stadium. He has relocated to Manhattan and is currently writing a book on the 48 Fallen.
Contact information
Email: jeddunham@ksu.edu