The wait is over: McCain Performance Series is back with six live events this fall
Friday, July 30, 2021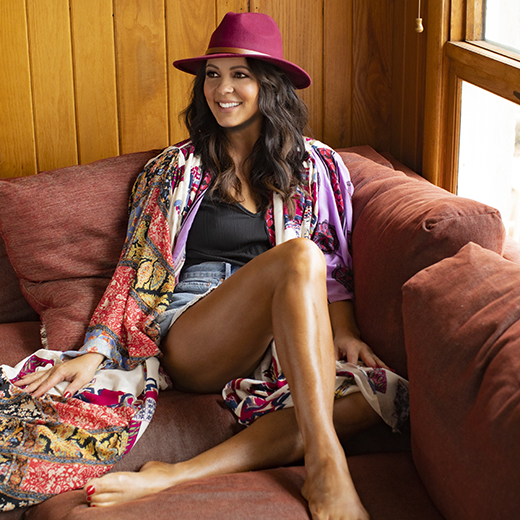 Sara Evans will kick off the fall 2021 McCain Performance Series at Kansas State University with a live performance at 7:30 p.m. Thursday, Sept. 16, in McCain Auditorium. | Download this photo.
MANHATTAN — Live performances will return to McCain Auditorium at Kansas State University this fall.

"We are offering six events in our fall McCain Performance Series, bringing K-State and the Flint Hills region the best in music, theatre and holiday fun," said Todd Holmberg, McCain Auditorium executive director.

Tickets will go on sale online only, at mccain.k-state.edu, beginning at 8 a.m. Monday, Aug. 2, and then will be available 24 hours a day. Tickets can be purchased in person or by phone, 785-532-6428, from noon to 4 p.m. Wednesday through Friday, beginning Wednesday, Aug. 18. In-person tickets can be purchased at McCain's Ticket Services office in the auditorium's newly expanded lobby.

"Our fall lineup has something for everyone to enjoy," Holmberg said. "All shows start at 7:30 p.m. and will take place in McCain Auditorium."

The fall 2021 McCain Performance Series:

• Country music star Sara Evans on Thursday, Sept. 16.

• America: 50th Anniversary Tour on Friday, Sept. 24.

• Boz Scaggs: Out of the Blue Tour 2021 on Thursday, Sept. 30.

• "Beautiful: The Carole King Musical" on Thursday, Dec. 2.

• A Canadian Brass Christmas on Wednesday, Dec. 8.

• Mannheim Steamroller Christmas by Chip Davis on Tuesday, Dec. 14.

Ticket prices for each performance are available at mccain.k-state.edu.

Due to the nature of the industry, all dates and times are subject to change. Check the McCain Performance Series website and social media channels often for shows to be added or for schedule changes. McCain will follow K-State's guidelines for COVID-19 health and safety procedures that are in place on the date of each performance. For more information visit k-state.edu/covid-19.