COVID-19 | Summary of updates
The university's priority throughout this evolving situation will always be to protect the health and safety of everyone at K-State and in our communities.
K-State's Executive Leadership Group continues to meet and make recommendations for university operations adjustments as needed.
The most up-to-date information will be posted below. Please continue to check back for updates.
Latest updates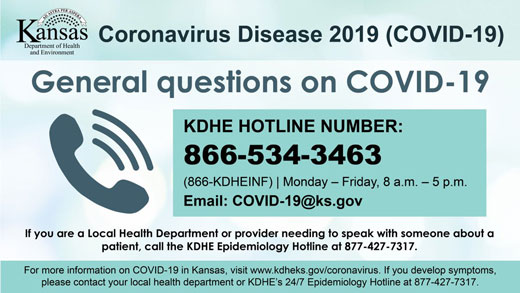 Previous updates and communications
Weekly summaries of the university's changes are published in K-State Today.
Read a list of previous communications since Jan. 24.
For a complete list of university news, read K-State Today for faculty and staff, K-State Today Student Edition and K-State Today Special Issue for news sent in the middle of the day or over the weekend.