National study finds Kansas State University the best value in Kansas, best for graduates' starting salaries
Tuesday, Oct. 11, 2016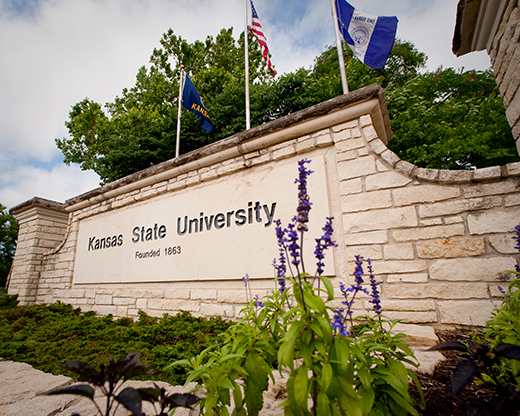 The best value in Kansas when it comes to higher education is Kansas State University, according to a study by SmartAsset. | Download this photo.


MANHATTAN — Purple, get ready to make some dough.

For the second year in a row, a study by SmartAsset finds Kansas State University is the best value in Kansas when it comes to getting the most bang for your education bucks. And for the second-straight year, the study finds the average starting salary for Kansas State University graduates tops that of graduates of other schools in the state.

SmartAsset, a financial data and technology company, measures tuition, living costs, average scholarships and grants, starting salary upon graduation, and retention rates at 10 Kansas schools for its study to determine the best higher education value in the state. Along with K-State, the schools included Baker University, Emporia State University, Fort Hays State University, Friends University, Pittsburg State University, Southwestern College, University of Kansas, Washburn University and Wichita State University.

Among the reasons K-State comes out on top in the study are its average starting salary of $47,900 for graduates and its 83 percent student retention rate, both best in Kansas. According to the study, the average starting salary for a K-State graduate is $1,300 more than a graduate of Southwestern College, which is second in the category, and $2,600 more than a University of Kansas graduate.

"K-State has made progress toward graduation, jobs and affordability priorities because they are so important to our students and prospective students," said Pat Bosco, vice president for student life and dean of students. "As this study shows, we are succeeding. In fact, our freshman-to-sophomore retention rate is now at 85.11 percent, and our job placement rate of 94 percent shows our graduates are in demand, which is why they are commanding good salaries."

K-State's reputation as a best value is attracting not just students from Kansas but from out of state as well.

"We award more than $29 million in scholarships each year," Bosco said. "We also have developed new scholarship opportunities, many specifically for out-of-state students, ensuring that K-State remains affordable for all of our students."

Bosco said he expects average starting salaries and student retention rates to continue climb as the university just admitted its brightest freshman class with a composite ACT score of 25.1.