EVENTS CELEBRATING PRESIDENT KIRK SCHULZ'S VISION FOR K-STATE'S FUTURE TO TAKE PLACE SEPT. 23-25
The last full week of September will be a busy one for K-State's new President Kirk Schulz and the K-State family.
From Sept. 23-25, Schulz will take part in a full slate of events designed to celebrate his new role as K-State's 13th president.
Read more
NOTEWORTHY

Johann Coetzee, department of clinical sciences, presented "Comparison of Pre and Post Surgical Pharmacokinetics of Xylazine Ketamine of Butorphanol," American Association of Bovine Practitioners, Sept. 10, Omaha, Neb.
On Campus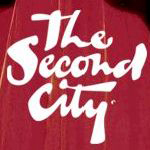 Sept. 18
McCain performance series: The Second City

7:30 p.m., McCain Auditorium. The Second City, a comedy troupe known for hilarious satire and improvisational mayhem, returns to Manhattan as part of their 50th anniversary tour. For ticket or information call 532-6428.

For previous issues click here

The next issue is Sept. 23
Submit items by noon Sept. 17
TECHNOLOGICALLY ADVANCED: K-STATE'S OFFICE OF INFORMATION TECHNOLOGY GIVES K-STATERS THE TECHNOLOGY THEY NEED
K-State's office of information technology is constantly updating technology on campus. From the new e-mail system to adding hardware, it can be a challenge to keep track of the latest changes. Read more
PLAUDITS
K-STATE'S MICHAEL CATES NAMED TO EXECUTIVE POSITION ON THE ONE HEALTH COMMISSION

Michael Cates, director of K-State's master of public health program, has been named secretary and treasurer of the One Health Commission, a national group established to spotlight the connections between human, animal and environmental health, and the benefits of a collaborative approach to better health for all.
Read more
PROFESSOR TIM KEANE K-STATE'S 2009-2010 JARVIS CHAIR OF LANDSCAPE ARCHITECTURE
Tim Keane, professor of landscape architecture, has been selected as the 2009-2010 Jarvis Chair of Landscape Architecture in K-State's College of Architecture, Planning and Design.
Read more

PICTURE PERFECT
A campus display commemorating the anniversary of 9/11.
For creative professional images contact university photographer David Mayes at 785-532-6304 or photo@k-state.edu
For a gallery of Mayes' photos, go to: http://ksuphoto.zenfolio.com
OH, BY THE WAY
K-STATE LAUNCHES FIRST DISTANCE-BASED DOCTORATE PROGRAM
Working professionals in the finance industry can now bolster their skills with a distance-based doctorate in personal financial planning from K-State.
K-State launched the doctorate program in personal financial planning this summer. It is the university's first distance-based doctorate program and is conducted almost exclusively online, save the summers when students come to campus for an intensive 10-day course. The fourth summer, students will travel abroad to see firsthand how global markets work and how they affect financial planning in the United States and worldwide.
Read more
K-STATE ENGLISH LANGUAGE PROGRAM RECEIVES ACCREDITATION
The English Language Program at K-State has received a four-year accreditation from the Commission on English Language Program Accreditation.
The program had to meet many requirements to achieve the accreditation, according to Beverley Earles, associate director of the program.
Read more
BEACH MUSEUM OF ART TO ENHANCE ARTISTIC EXPERIENCES FOR CHILDREN WITH MORE THAN $20,000 IN GRANTS FROM THE KANSAS ARTS COMMISSION AND TARGET
More than $20,000 in grants from the Kansas Arts Commission and Target will enable K-State's Marianna Kistler Beach Museum of Art to enhance its programming for children.
Read more
K-STATE ALUMNI ASSOCIATION SEEKING IMAN AWARD NOMINATIONS
The K-State Alumni Association will be awarding the Dr. Ron and Rae Iman Outstanding Faculty Awards for Research and Teaching this fall, and is looking for nominees.
The Ron and Rae Iman Outstanding Faculty Award for Research is awarded annually to a full-time K-State faculty member who has distinguished his or herself in their chosen profession and who has contributed significantly through research to improve the betterment of the educational experience, or whose research has had a significant impact on their area of study.
Read more
OPPORTUNITIES
CLASSIFIED
• A recording of classified job opportunities is available 24 hours a day on the Employment Information Line, 785-532-6271.
• A list of employment opportunities is posted at www.k-state.edu/hr/
• For additional information, call 785-532-6277 or come to the Division of Human Resources in 103 Edwards Hall. Applications are accepted 8 a.m. - 5 p.m. weekdays.
UNCLASSIFIED
• A complete listing of vacancies can be seen at www.k-state.edu/affact/
• For additional information, call the office of affirmative action at 785-532-6220 or come by 214 Anderson Hall.
Editor: Katie Mayes
Coordinator: Julie Fosberg
Phone: 785-532-6415
Fax: 785-532-6418
E-mail: media@k-state.edu