VIDEO: PRESIDENT SCHULZ' YEAR IN REVIEW
After a very successful first year, President Kirk Schulz has prepared a message for the K-State family.
NOTEWORTHY

Mick Charney presented "Those Wicked Dead White Men: Using Countertexts in Architectural History Courses to Help Students Meet the Goals of General Education" and participated in an architectural education panel discussion at the joint International Architectural Research Conference of the Architectural Research Centers Consortium and the European Association for Architectural Education, June 25, Howard University, Washington, D.C.
ON CAMPUS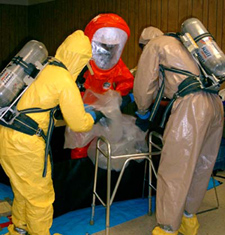 Hazardous Waste Operations and Emergency Response training, or HazWOpER, will begin the week of July 12 with an eight-hour refresher course in Edwards Hall.
A 40-hour training course will follow on July 13-14. The course will provide certification for the requirement of the Occupational Safety and Health Administration's 29 CFR 1910.120. The training includes an overview of federal regulations, toxicology, hazard communication, site management, air monitoring, site characterization, operating procedures, safety, spill cleanup and more.
The courses are taught by Steve Galitzer, director of the department of environmental health and safety.
PICTURE PERFECT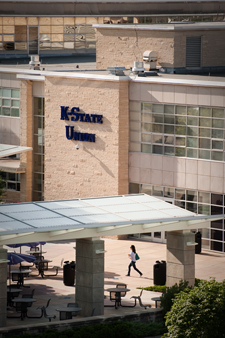 **Walk-in portraits for faculty and staff are from 10 a.m. to noon and 1 to 3 p.m. Monday, July 12. Photo Services is located in Dole Hall.**
For creative professional images contact university photographer David Mayes at 785-532-6304 or photo@k-state.edu
For a gallery of Mayes' photos, go to: http://ksuphoto.zenfolio.com
OPPORTUNITIES
CLASSIFIED
• A recording of classified job opportunities is available 24 hours a day on the Employment Information Line, 785-532-6271.
• A list of employment opportunities is posted at www.k-state.edu/hr/
• For additional information, call 785-532-6277 or come to the Division of Human Resources in 103 Edwards Hall. Applications are accepted 8 a.m. - 5 p.m. weekdays.
UNCLASSIFIED
• A complete listing of vacancies can be seen at www.k-state.edu/affact/
• For additional information, call the office of affirmative action at 785-532-6220 or come by 214 Anderson Hall.
For previous issues click here
The next issue is July 14.
Submit items by noon July 8.
COMMUNICATING THE ROAD AHEAD

Maintaining lines of communication among classified employees is essential in establishing a teamwork mentality across disciplines and units at the university level, said Classified Senate President Becki Bohnenblust.
PLAUDITS
ASSISTANT PROFESSOR OF ANIMAL SCIENCE AND INDUSTRY ELECTED PRESIDENT OF ABGA

Brian Faris, assistant professor of animal science and industry, was recently elected president of the American Boer Goat Association.
"It is truly an honor to be elected as the ABGA president. I see this as an opportunity to provide leadership and direction to a relatively young livestock association," Faris said. "We have a great group of members and a tremendous amount of opportunity." Read more
FORT RILEY RECOGNIZES K-STATE'S ART DEGROAT WITH HIGH CIVILIAN HONOR

A commitment to building and strengthening the relationship between Fort Riley and K-State has earned K-State's Art DeGroat a special honor.
DeGroat, director of military affairs at K-State and a retired Army lieutenant colonel, was honored June 18 with Fort Riley's Distinguished Trooper Award, one of the post's highest awards for private citizens. Read more
DORINDA LAMBERT NEW DIRECTOR OF K-STATE'S COUNSELING SERVICES

Dorinda Lambert has been named the new director of counseling services. Lambert previously served as associate director.
Her appointment follows a search to replace out-going director Fred Newton, who will continue to serve with counseling services and the College of Education. Read more
OH, BY THE WAY
INFO TECH TUESDAY'S QUESTIONS AND ANSWERS ABOUT NEW CELLPHONE, TEXTING LAWS IN MANHATTAN
Question: Is Manhattan implementing a new law that bans cellphone use while driving? Answer
Question: Does Kansas have a new law that bans text messaging while driving? Answer
NEW FEE STRUCTURE FOR K-STATE CENTRAL COMPUTER REPAIR
Effective Thursday, a new fee structure will be put into place for personal computer repair provided by the Information Technology Assistance Center.
For a list of new fees, visit http://www.k-state.edu/infotech/tsc/
MOBILE DEVICES THAT WORK WITH CALENDARING IN ZIMBRA COLLABORATION SUITE
As K-State goes live with the calendar portion of the Zimbra Collaboration Suite for official calendaring use on campus, the question has been asked as to which mobile devices work best with the suite and do not require additional changes beyond a typical cellular rate and date plan. Read more
COLLEGE OF ENGINEERING AT K-STATE HAS TWO NEW DEPARTMENT HEADS
K-State's College of Engineering has two new department heads.
Joseph P. Harner III has been named head of the department of biological and agricultural engineering. He began his position June 13. Alok Bhandari will head the department of civil engineering and be K-State's inaugural Dr. Robert Snell Professor of Civil Engineering. His appointment is effective Aug. 8. Read more
LITTLE APPLE JAZZ FEST SWINGS INTO TOWN JULY 17
Beat the heat and enjoy the smooth sounds as this year's Little Apple Jazz Festival promises a new family-friendly area as well as all that jazz residents have come to love. Read more
STAFF AND FACULTY ENCOURAGED TO DONATE BUSINESS ATTIRE TO HELP STUDENTS LOW ON FUNDS
As the old adage goes, "out with the old, in with the new." However, it should probably include something about "and onto the backs of thankful K-State students," as Career Closet is again accepting donations for the fall 2010 semester.
Career Closet is a service initiated by K-State's career and employment services. The service takes donated gently used business attire and offers it to students at no cost so they can dress appropriately for career fairs and job interviews. Read more
NEW TECHNOLOGY CLASSROOMS IN WATERS, LEASURE HALLS
Two brand new high-tech classrooms on campus will be completed and holding classes over the summer. Read more
Interim editor: Greg Tammen
Coordinator: Julie Fosberg
Phone: 785-532-2535
Fax: 785-532-6418
E-mail: media@k-state.edu