KLRC Alumni
Giorgis Isaac - Pharmaceutical Life Sciences - Waters Corporation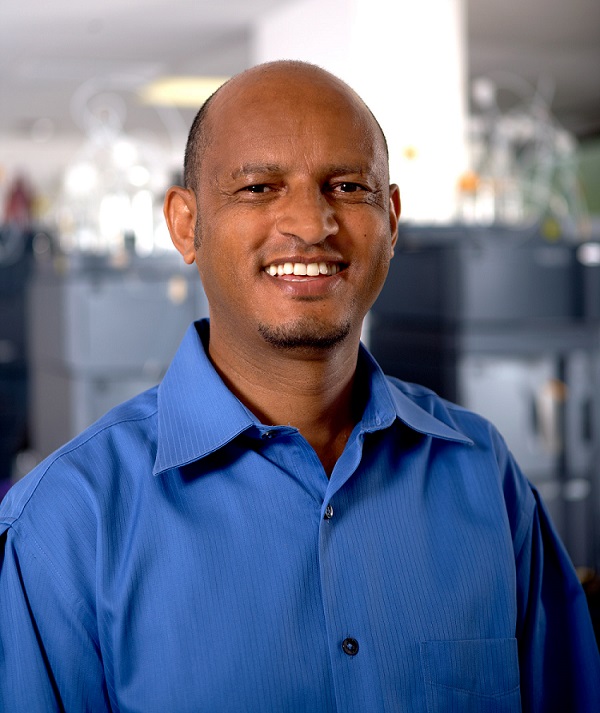 Dr. Giorgis Isaac is a Principal Scientist in the Pharmaceutical Life Sciences at Waters Corporation, Milford, MA. He has over 10 years of experience in the area of metabolomics and lipidomics liquid chromatography-mass spectrometry method development and various data handling informatics tools. He graduated from Asmara University, Eritrea in 1997 with a B.S. in Chemistry. Dr. Isaac continued with his graduate studies at Uppsala University, Uppsala, Sweden (2000-2005), where he worked with Professors Jonas Bergquist and Karen Markides on the development of a wide range of analytical method development for lipid analysis in complex biological samples. In 2005, Dr. Isaac received his Ph.D. from Uppsala University in Analytical Chemistry. He conducted postdoctoral research in biological mass spectrometry with Ruth Welti at Kansas Lipidomics Research Center, Kansas State University in Manhattan, KS. Prior to joining Waters Corporations in 2010 he was a senior postdoctoral research scientist at the Pacific Northwest National Laboratory (PNNL) Richland, WA (2008-2010) where the focus of his research was mainly to establish metabolomics and lipidomics platform. He has authored many peer reviewed scientific journals (PubMed Publications Link), two book chapters and 4 patents. He has presented oral and poster presentations in various national and international scientific meetings.
Maoyin Li -Newomics NCBI Bibliography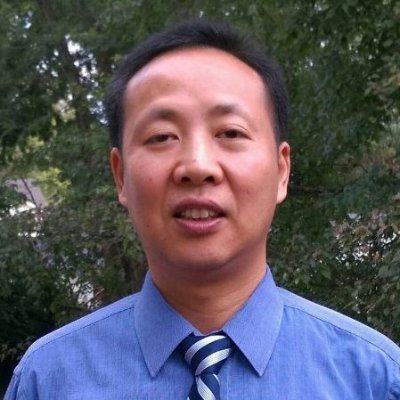 Maoyin is originally from Henan province, China where he graduated from Henan Normal University with a B.S. in Biology. After that, he obtained a M.S. in Plant Physiology from Institute of Botany, Chinese Academy of Science. There he worked on the production and regulation of plant secondary metabolites in the lab of Dexiu Zhao. He moved to Kansas State University and earned a Ph.D. in Biochemistry co-advised by Drs. Xuemin Wang and Ruth Welti. There, he was involved in the projects of establishing lipidomics platforms and characterizing functions of plant phospholipases in response to phosphate starvation. As a postdoctoral trainee at the Washington University Medical School directed by Drs. Richard Gross and Xianlin Han, he characterized the enzymatic functions of mammal phospholipases using high resolution mass spectrometry.
He currently is a scientist at Newomics, working in the area of precision medicine. Before that, Maoyin was a research assistant professor at University of Missouri-St. Louis and Donald Danforth Plant Science Center. His research there was focused on lipid analysis using mass spectrometry, biochemical analysis of lipid-related enzymes, molecular and genetic engineering of lipid metabolism pathways to enhance seed oil accumulation, and plant responses to environmental stresses. The goal was understanding functions of genes in lipid metabolism to enhance agriculture productivity.
Donald Danforth Plant Science Center
Danny Vu - University of Texas - Southwestern NCBI Bibliography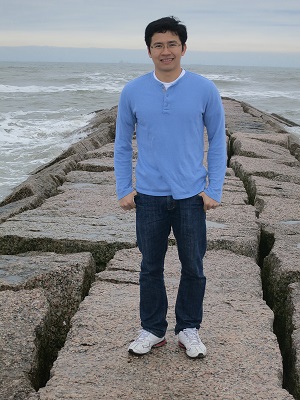 Hieu Sy "Danny" Vu is originally from Vietnam. He earned a Ph.D. in the Welti lab in 2014. He spent two years in Ed Cahoon's lab at University of Nebraska-Lincoln, and is currently a staff scientist at University of Texas-Southwestern in Dallas.
Thilani Samarakoon
Thilani Samarakoon obtained her B. Sc. (Hons) in Chemistry from University of Colombo in 2004. She joined Dr. Bossmann's group in the Chemistry Department at Kansas State University in 2006 and completed her Ph.D specializing in Organic Chemistry. She worked as a postdoctoral fellow, at the Kansas Lipidomics Research center at Kansas State University from 2011-2013. She managed the GC/MS facility at the center while engaged in other research projects related to mass spectrometry.
David Hwang
David Hwang was raised in Manhattan, Kansas and is a graduate of Kansas State University with a B.S. in Psychology. He worked at the Kansas Lipidomics Research Center from January 2015 through Summer 2016, assisting with sample preparation, data entry, and general laboratory upkeep. He plans to continue his studies.
Madeline Colter - University of Kansas Medical School

Madeline is from Coldwater, Kansas She studied Biology and began medical school at the University of Kansas in Wichita in fall 2016. Madeline worked in the lab as an undergraduate researcher from May 2014 to June 2016. She was a Kansas INBRE semester scholar and a spring 2016 recipient of an award from the KSU Office of Undergraduate Research and Creative Inquiry. She worked on a project studying genes encoding lipid metabolizing proteins in Arabidopsis.
Goutham Reddy Neravetla
Goutham worked in the lab from fall 2015 through winter 2016-2017. He loves programming and building, and also reading books and talking to scientists. He is passionate about science and technology. In his free time, he wonders how the first self-replicating molecule might have come into existence. He was a recipient of a Johnson Cancer Undergraduate Research Award. He wants to become a physicist or a computational biologist. He is from Hyderabad, India.
Caroline Hwang