Staley School Ambassadors
Our Mission
Recruit. Promote. Educate.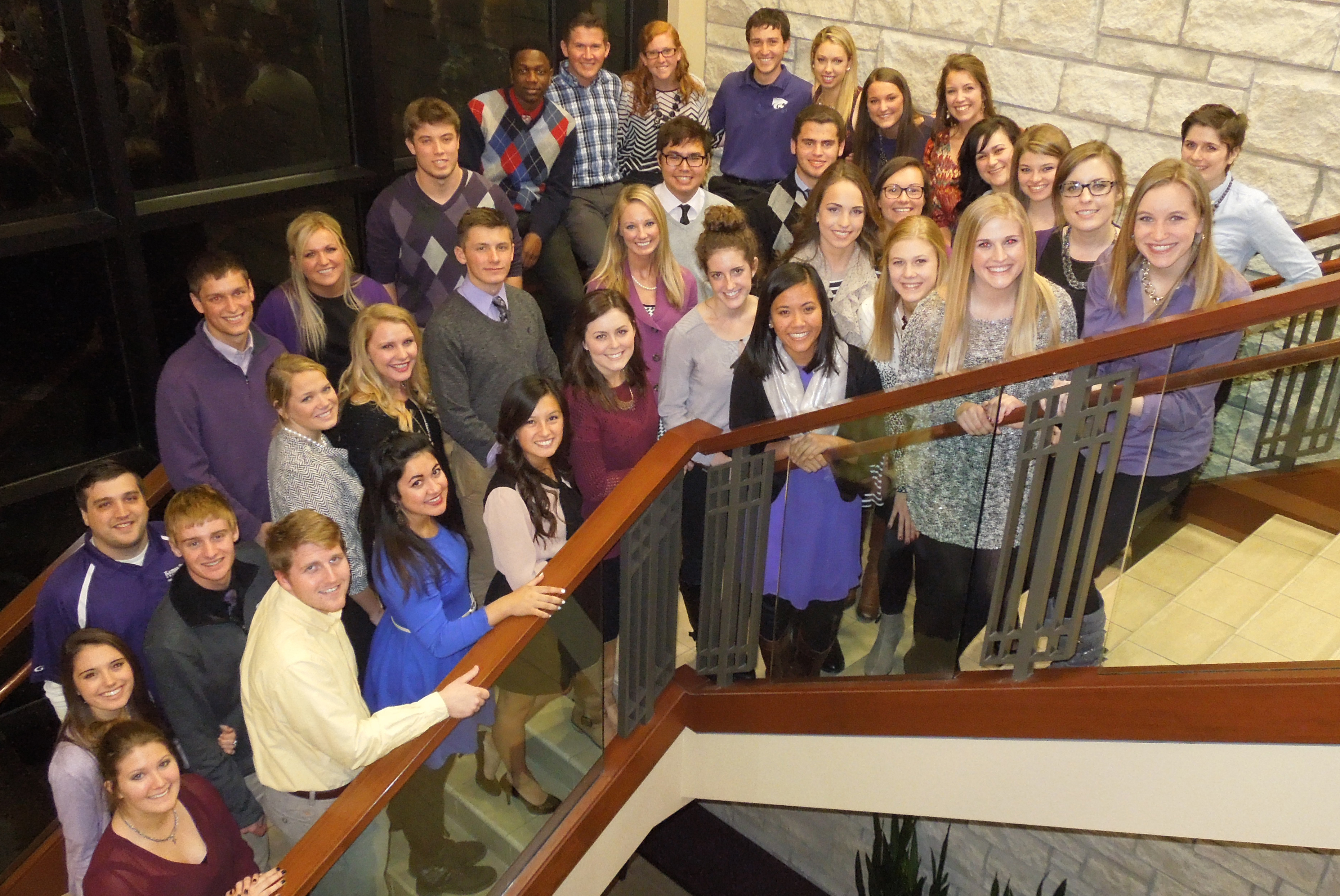 The mission of the Staley School Ambassadors is to recruit students to the Staley School of Leadership Studies, promote the mission and goals of the Staley School, and educate campus and community members about leadership.
The group is comprised of around 30 students enrolled in the leadership studies minor and promotes the school to current and prospective students at events such as Admitted Wildcat Days, Discover K-State Days and the Academic Majors and Minors Fair. Staley School Ambassadors help faculty and staff share the benefits of leadership studies with the community. In addition to discussing how the leadership studies minor can benefit students, the Staley School Ambassadors publicize upcoming programs and special events. The Staley School Ambassadors also provide continual feedback to faculty and staff and represent student interests and concerns.
Serve as a Staley School Ambassador
Staley School Ambassadors Applications are now open! Please click the link below to complete the application.
Apply Here.
Staley School Ambassadors also manage and fund raise for the Program Opportunity Fund, and run an annual philanthropy to benefit the fund.
We are wanting to provide financial assistance to service oriented individuals who have expresses the desire to participate in one of the Staley School of Leadership Studies programs. This is an option for those students who may not have the necessary funds to participate in the program.
To receive assistance from the Program Opportunity Fund please complete the application. Applications can be submitted through email or applications can be dropped off in room 257 of the Leadership Studies Building.
Executive Board
Presidents: Tori Burkhart
VP: Sierra Marstall
Operations: Hannah Sutherland
Treasurer: Regan Zaremba
Education: Molly Banwart
Internal Operations: Devin Bratkiv
Outreach and Development: Katie Messerla