Staley School Ambassadors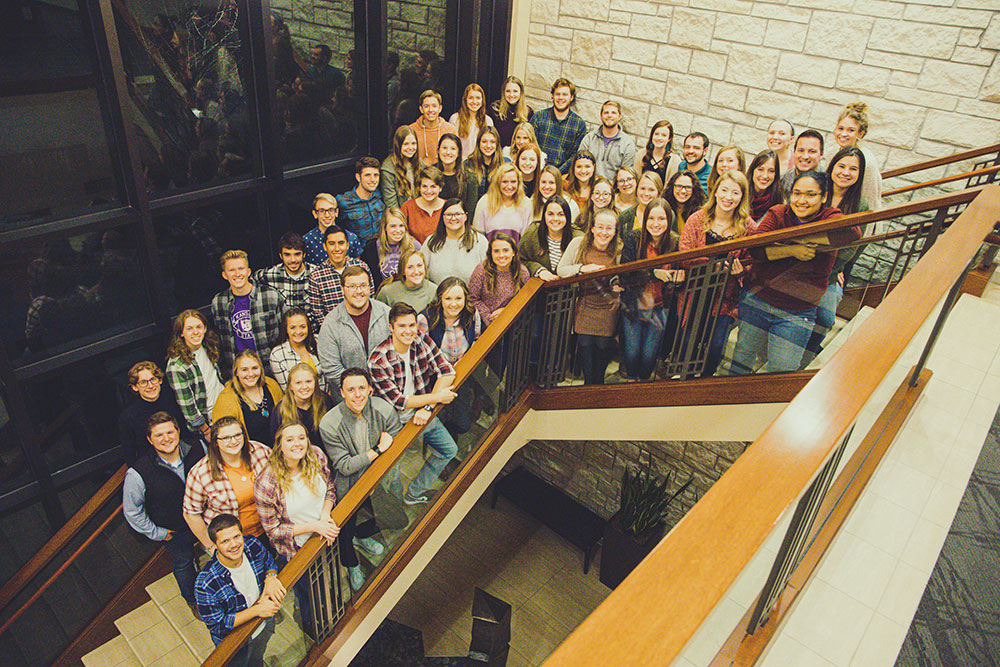 Our Mission: Recruit. Promote. Educate.
The mission of the Staley School Ambassadors is to recruit students to the Staley School of Leadership Studies, promote the mission and goals of the Staley School, and educate campus and community members about leadership.
The group is comprised of around 30 students enrolled in the leadership studies minor and promotes the school to current and prospective students at events such as Admitted Wildcat Days, Discover K-State Days and the Academic Majors and Minors Fair. Staley School Ambassadors help faculty and staff share the benefits of leadership studies with the community. In addition to discussing how the leadership studies minor can benefit students, the Staley School Ambassadors publicize upcoming programs and special events. The Staley School Ambassadors also provide continual feedback to faculty and staff and represent student interests and concerns.
2019-20 Members
President: Regan Zaremba
Vice President: Corbin Sedlacek
Treasurer: Derek Shaheen
Secretary: Grace Meindl
Internal Operations: Abigaile Molzer
Education Chair: Sage Collins
Outreach and Development Chair: Mackenzie Haverkamp

Caroline Ayres
Ella Bahr
Alesha Bergner
Payton Best
Gillian Brennan
Eden Brockman
Lily Coburn
Amber Cox
Katie Cox
Austin Drake
Spencer Dugan
Lindsey Edwards
Rachel Elliot
Shelbi Emling
Reagan Evans
Kristen Fisher
MacKenna Franssens
Carley Frisch
Jon Greenlee
Julia Gross
Whitney Gutsch
Macy Haas
Kaylee Hansen
Nathan Heeke
Gracyn Higley
Zach Hilbig
Cale Hupe
Justin Janzing
Lorena Juanez
Kelsey Klein
Morgan Lanzo
Drake Lette
Marissa Lux
Sierra Marstall
Evan McCleary
Gabriel Mitchell
Matt Plummer
Broc Putnam
Zachary Rankin
Madolynn Rink
Breezy Schroeder
JC Stewart
Regan Stonestreet
Hannah Sutherland
Hannah Valentine
Erik VanSchijndel
Haley Webb
Cami Wells
Kari Westberg
Abby White
Nate Williams
Program Opportunity Fund
Staley School Ambassadors also manage and fund raise for the Program Opportunity Fund, and run an annual philanthropy to benefit the fund.
We are wanting to provide financial assistance to service oriented individuals who have expresses the desire to participate in one of the Staley School of Leadership Studies programs. This is an option for those students who may not have the necessary funds to participate in the program.
To receive assistance from the Program Opportunity Fund please complete the application. Applications can be submitted through email or applications can be dropped off in room 257 of the Leadership Studies Building.