Opportunities
Federal Community Service Work Study Opportunity
The Federal Community Service Work-Study is funded by the federal government through the Federal Work-Study Program. Academic Mentoring is a designated community service work-study site placing K-State students in positions to "improve the quality of life for community residents" and provide direct service to the community in:
Literacy training and education
Youth service opportunities or youth corps
Support services to students with disabilities
Serves as a mentor
K-State students can take an active role in the community while still earning money during school by becoming an Academic Mentor.
Youth Leadership Development and Days of Service
As part of Academic Mentoring's professional development, mentors are prepared to participate in adult/youth service opportunities working in partnership with youth and adults to enhance leadership skills. Through youth leadership development, youth learn to manage time, work as a team, set goals, start conversations, facilitate meetings, and make effective presentations. It also is a great way to promote positive life skills learning. To fully participate with adults, youth also need to be informed about the adult perspective of the problem, challenge, or issue being discussed: the jargon that adults use to describe their work; and strategies for approaching the work.
Our K-State Family
"People who volunteer together consider themselves FAMILY!"
Family volunteering at K-State is a chance to "communicate, create shared memories and thereby, strengthening relations". HandsOn Kansas State believes family is inclusive of everyone you know, your friends, roommate(s), and co-workers. neighbors, Greek affiliations, classmates, and other within our K-State family. Whether there are two of you or one big group, when you combine your efforts you can see the impact you've made, that's family volunteering.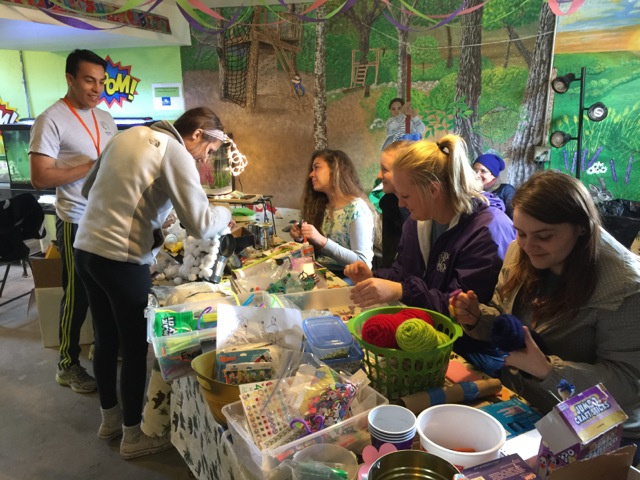 Global Youth Service Day
Global Youth Service Day celebrates and mobilizes the millions of young people who improve their communities each day of the year through service. Established in 1988, Global Youth Service Day is the largest service event in the world, and the only day of service dedicated to children and youth.
GYSD is celebrated each year in over 100 countries, with young people working together--and with schools, youth organizations, nonprofits, community and faith-based organizations, national service programs, government agencies, and adult mentors-- to address the world's most critical issues and change their communities.
Hunger Activity Lessons
Approximately 144, K-1st grade students from Lee Elementary became aware of hunger in their community and the activities focused on how to address hunger for Global Youth Service Day. Academic Mentoring staff visited classrooms to talk about hunger, hunger awareness and "what they could bring to the table" to address the issues. Activities included planting lima beans and wheat seed, readings, and discussion of child hunger in the community.
Tables for Hunger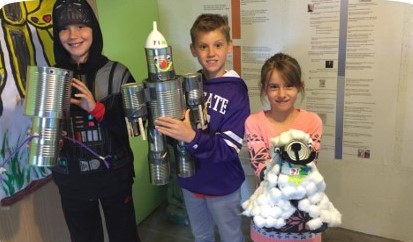 Along with Sigma Nu Fraternity, volunteers sanded, built, and painted wooden picnic tables behind Lee Elementary School. The purpose of this event was to better the appearance of Lee Elementary School, get the community involved in civic leadership, and learning about events planned to increase awareness about world hunger. The tables will be donated to Lee Elementary after the Global Youth Service Day activities.
Global Youth Service Day: What Will You Bring to the Table?
Children and families came to Lee Elementary school to learn about local child hunger. Academic Mentoring staff helped by Alpha Chi Omega Sorority helped set up different interactive stations addressing hunger that included painting, planting wheat, story time, snack and ice cream stations, and a reflection table.